Dental Checkups and Cleanings – Gilbert, Az
Invest in Healthy Teeth and Gums
Brushing and flossing are your first lines of defense against common dental problems, like tooth decay and gum disease. However, the American Dental Association also recommends a cleaning and dental checkup in Gilbert every 6 months. Although many people view routine appointments as a luxury, they are a necessity for a healthy mouth and body. We will help you invest in your best smile with the power of preventive dentistry.
Why Are Regular Dental Checkups & Cleanings Important?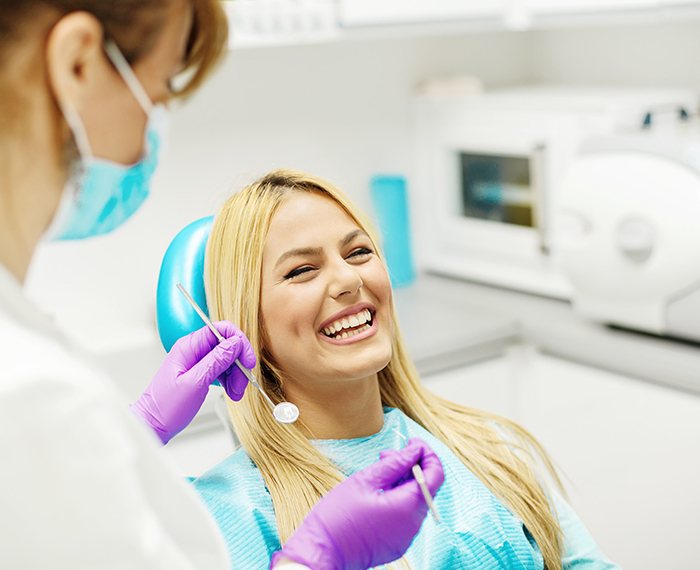 It isn't uncommon for people to delay seeing a dentist if they don't have any concerns. Although you may save time and money initially, it can cost you your beautiful smile.
Every tooth is crucial to your oral health and functions, which support your overall wellness. Losing a single tooth can have devastating consequences for your self-esteem, dental health, and quality of life.
Preventive dentistry stops common dental problems to avoid the complications of tooth loss. You'll reduce your risk of needing a costly procedure later to save money down the road. Research has found that every $1 spent on prevention can save up to $50 on restorative services. If you have dental insurance, preventive care is often covered 100% after a copayment.
What to Expect During a Dental Checkup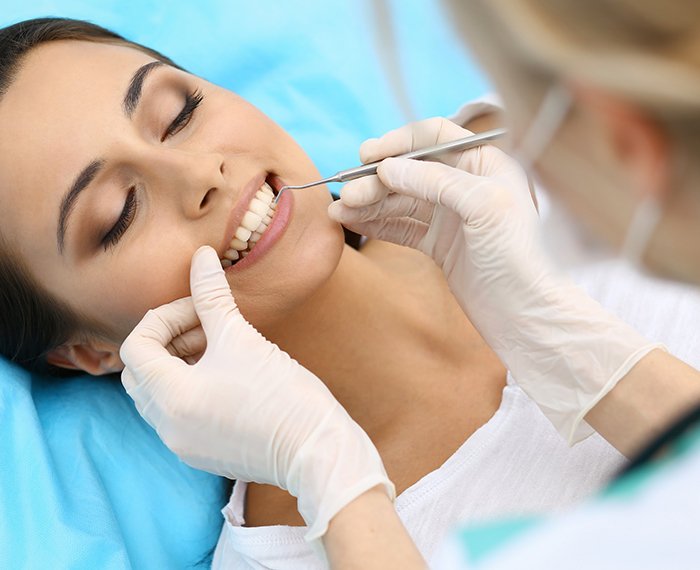 A dental checkup allows your dentist in Gilbert to monitor your oral health to detect the slightest change quickly. Besides a visual examination, they will also review x-rays of your mouth to look for any issues that may be lingering below the surface. If they find any concerns, they can be addressed quickly to safeguard your smile. You can use your dental insurance to offset the cost of common restorative treatments to restore your oral health quickly, even if money is tight.
Besides looking at your teeth and gums, they'll also examine your jaw, neck, and oral structures. You'll also have an oral cancer screening to find any abnormalities early. Research has found that 80% of new oral cancer cases can be detected sooner with regular dental appointments.
What to Expect During a Dental Cleaning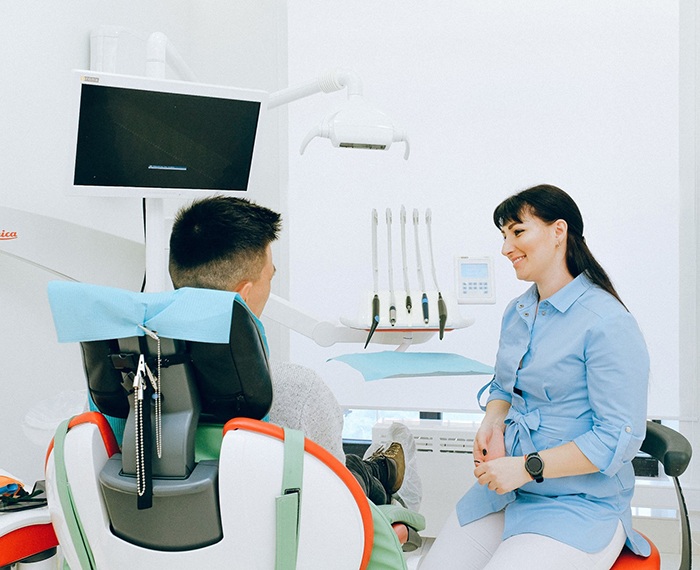 Your toothbrush and floss are effective in keeping your teeth clean, but they can't reach everywhere in your mouth, like below the gum line. Plaque and bacteria can accumulate, leading to dental issues, aesthetic concerns, and bad breath. Your dental hygienist will use special instruments to remove any buildup and polish your teeth. Besides cleaning your teeth, they'll discuss your current oral hygiene routine and may suggest some improvements to keep your teeth and gums healthy between your routine appointments, like limiting your sugar consumption or adding a daily mouthwash. Teeth cleaning in Gilbert will keep your smile looking its best.
Life gets busy, but keep your oral health a priority. Commit to a cleaning and checkup twice per year to ensure your smile stays healthy and beautiful for a lifetime. Contact our office today to schedule an appointment. We look forward to helping you reach your oral health goals.