Restorative Dentistry – Gilbert, AZ
Restoring The Health & Beauty of Your Teeth
Whether you've experienced a minor chip in your enamel or a tooth that's missing altogether, it's important to remember that accidents like this happen to nearly all of us at some point in our lives. Here at Desert Springs Dental, the last thing you'll find is unfair judgment. Instead, Dr. Shandy Condie and her team of dedicated professionals want to help you regain a complete smile, and we can do that with the help of our varied options for restorative dentistry in Gilbert, AZ. You're always our number one priority when it comes to improving your oral health and bringing back your self-confidence!
Why Choose Desert Springs Dental Group for Restorative Dentistry?
Biocompatible
Cavity Fillings
Natural-Looking
Dental Crowns
In-Network With
Most PPOs
Dental Crowns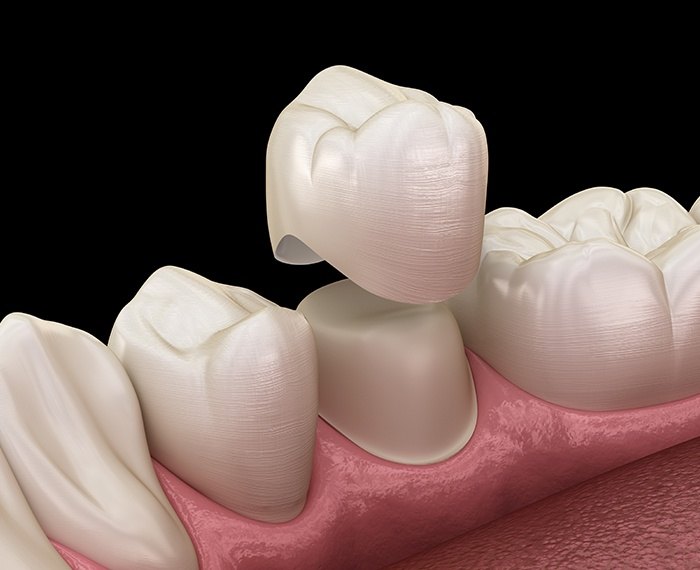 Do you have a damaged or severely decayed tooth that needs some extra protection and support? Dr. Condie crafts customized dental crowns from a variety of materials, including natural-looking ceramic. These are cap-like prosthetics that fit over the surface of your teeth that lies above the gumline. Once secured, they can last for over a decade, providing your damaged tooth with added support to help it last a lifetime.
Learn More About Dental Crowns
Tooth-Colored Fillings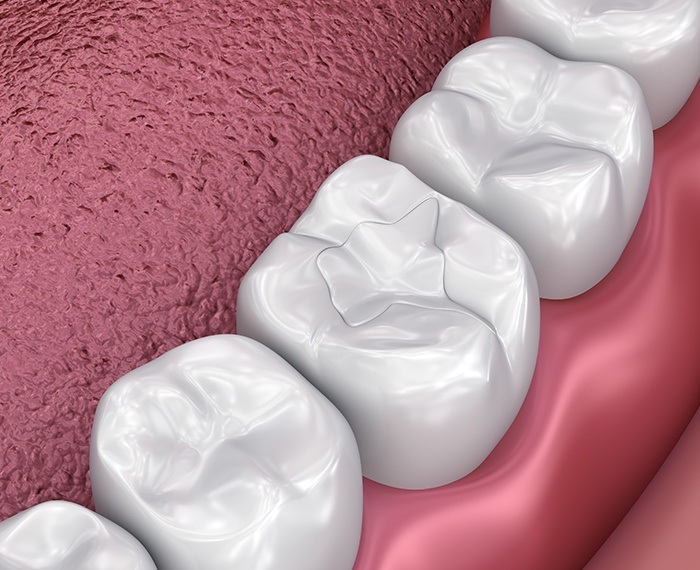 In the past, treating cavities meant placing temperature-conducting metal fillings in teeth to stop the decay. Today, we utilize a biocompatible, custom-shaded composite resin that bonds with your natural enamel to provide long-lasting protection without ruining the appearance of your grin or causing discomfort. Because the substance is able to chemically bond with your tooth, we're able to minimally alter its natural structure, unlike with metal fillings. With the proper care, they can last for up to five years before they need to be replaced!