Dental Crowns – Gilbert, AZ
A Natural-Looking Solution for Damaged Teeth
Over time, teeth can become decayed or damaged for a number of different reasons, including poor oral hygiene, sports injuries, and accidents. If your compromised teeth aren't being protected, they are left vulnerable to the elements, and you are more likely to end up with a more serious dental emergency in the future. Your tooth could even become damaged to the point where you would need an extraction. Fortunately, Dr. Shandy Condie offers high-quality, customized dental crowns to strengthen and protect your smile. To learn more or to schedule an appointment at Desert Springs Dental, don't hesitate to give us a call!
Why Choose Desert Springs Dental for Dental Crowns?
Skilled Dentist with Over 20 Years' Experience
Customized Crowns Made from High Quality Materials
Flexible Financing Options Available & Dental Insurance Welcome
What is a Dental Crown?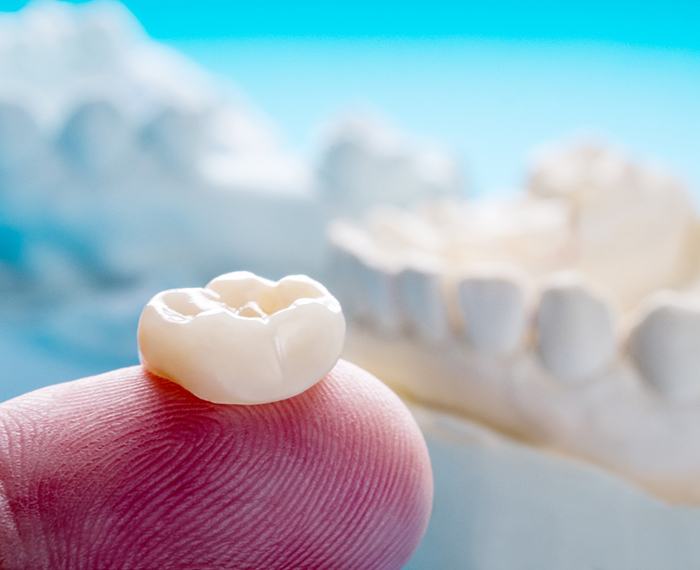 A dental crown is customized cap-like structure that is intended to fit over the biting surface of your tooth above the gumline. It can be made from many different types of materials, including gold, ceramic, and porcelain. Typically, this type of restoration is recommended if you have any of the following:
Severely decayed tooth with a large filling
Broken tooth that needs extra support
Tooth that has just received root canal therapy
Dental implant
Bridge that needs support for the adjacent teeth
Tooth that is severely misshapen or discolored
The Dental Crown Process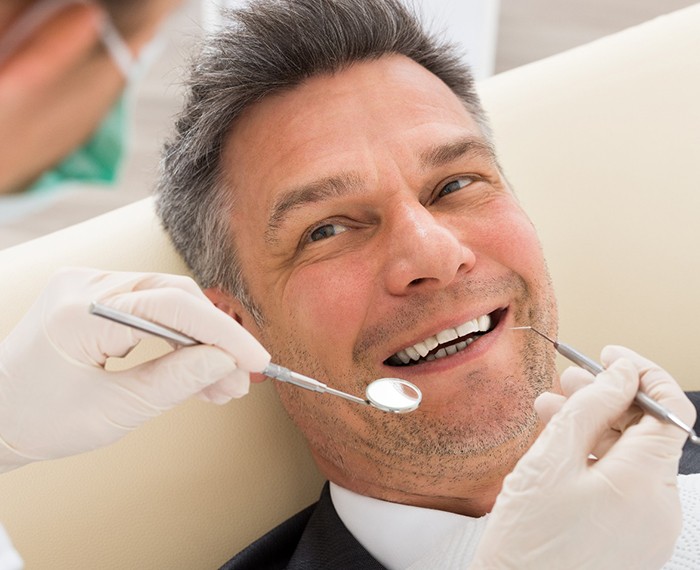 Getting a dental crown placed usually happens over the course of several appointments in order to give you the best possible result. First, Dr. Condie will examine your smile to confirm that a dental crown in Gilbert would be a good option for you. In order to prepare your tooth for the crown, a thin layer of your protective enamel will be removed to make room. An impression will be taken of your tooth and the gumline and sent off to a dental laboratory where your restoration will be made. In the meantime, you will be given a temporary crown to keep your tooth safe.
You will receive a call back from the office as soon as your crown is ready. Your temporary crown will be removed and replaced with your permanent one. Lastly, the Desert Springs Dental team will show you the best way to care for your dental crown so it will last as long as possible.
The Benefits of Getting a Dental Crown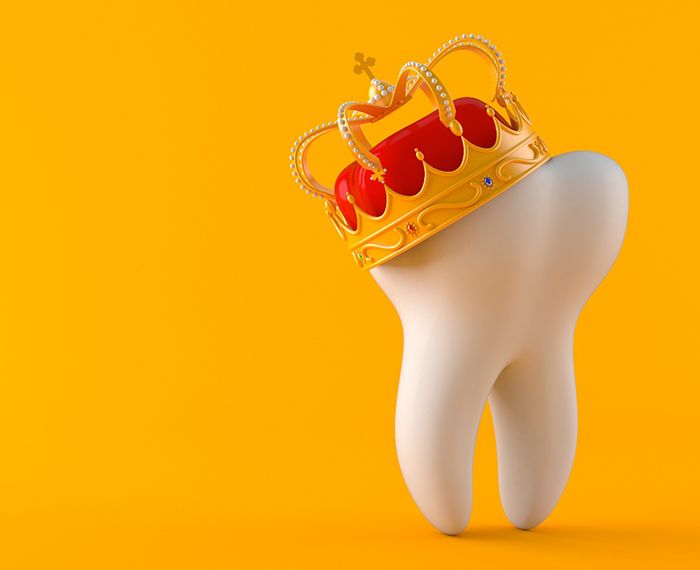 Dental crowns are very common. Here are some of the benefits that our patients are able to experience:
Increased comfort
Improved chewing ability
Prevents future oral health problems
Lasts upwards of 15 years with proper care
Natural appearance
Customized to your individual smile