Dental Implants – Gilbert, AZ
Regain a Natural Looking & Feeling Smile
Dental implants are a versatile treatment that can replace one or all missing teeth, depending on your needs. Each procedure is custom-suited to fit the needs of the individual patient, making sure that the prosthetics feel perfect in your mouth. Because they replace the entire structure of missing teeth from the roots upward, they look and feel completely natural because they don't slip or shift in your mouth. To learn more about what tooth replacement dental implants in Gilbert, AZ has to offer, be sure to call our dental office to schedule a consultation with Dr. Condie today.
Why Choose Desert Springs Dental Group for Dental Implants?
Replaces Entire Structure
of Missing Teeth
Customized Restorative
Procedures
Natural Looking & Feeling
Replacement Teeth
What is a Dental Implant?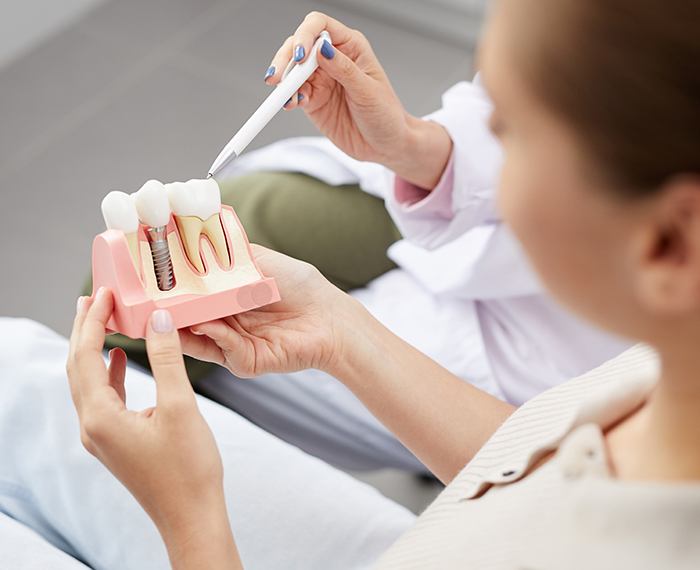 The dental implant itself is a small titanium post that we will surgically place below your gumline to restore the missing root structure of your tooth. It will fuse with your jawbone through a natural process called osseointegration, providing the area with blood flow to keep it from deteriorating. Once you've healed, we'll attach a metal connector piece called an abutment to the implant that will hold your dental bridge, denture, or crown in place.
Benefits of Dental Implants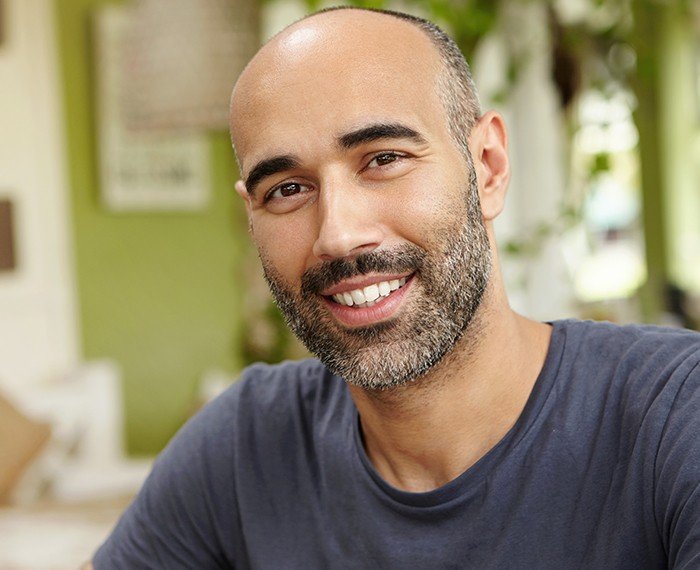 Patients and professionals alike recommend dental implants due to the variety of unique benefits they offer that make them stand out among your other tooth replacement treatments. Some of these advantages include:
Jawbone preservation
Preservation of facial structure
Natural looking and feeling
Lifespan of 35+ years
Easy maintenance
Replaces the entire structure of missing teeth
Enhanced chewing power
No slipping and shifting restorations
Indications of Dental Implants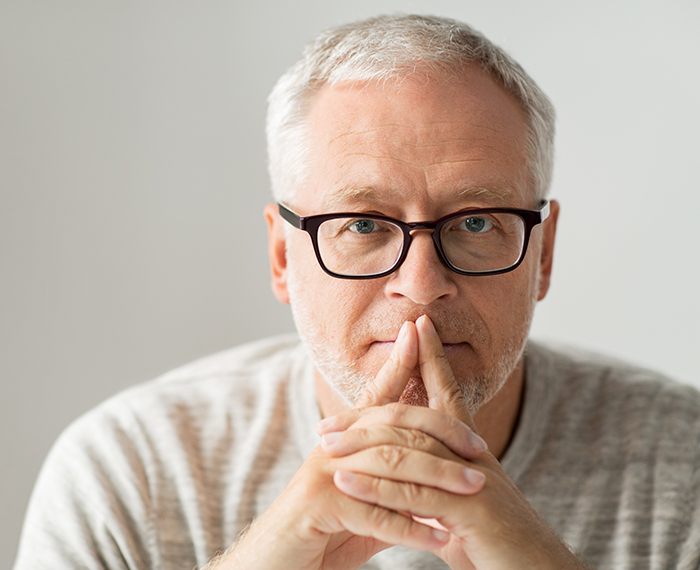 The best way to find out whether you're a good candidate for dental implants in Gilbert is to schedule an appointment with Dr. Condie. Our team will capture images of your mouth and conduct a visual examination to make sure that you don't have any lingering oral health problems. We'll also check the jawbone density to see if it's thick enough to support the dental implants and successfully fuse with them. If not, we may recommend a preparatory procedure, such as a bone graft. The last thing we'll do during this appointment is outline a treatment timeline and plan for you so you know exactly what to expect.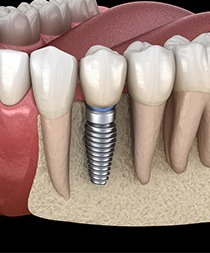 Missing One Tooth
For a single missing tooth, we will place one dental implant in the gap along your arch. Once it has fused with your jawbone, we'll attach the abutment and secure your custom-crafted dental crown in place to complete your smile.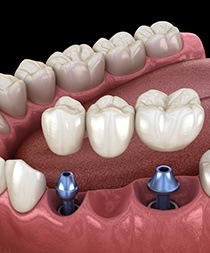 Missing Multiple Teeth
If you have several consecutive missing teeth, we can place an implant-retained bridge to fill the gap. This will involve us surgically inserting two implants on either side of the gap in your smile to secure the restoration. Because it will be attached to the implants instead of your natural teeth, no alteration of your healthy teeth is necessary for this procedure.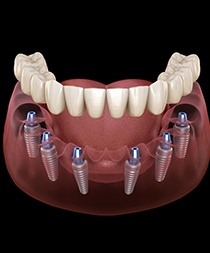 Missing All of Your Teeth
To replace an entire arch of your teeth, we'll insert anywhere from four to eight dental implants along your arch. These will secure your customized full denture in place. Because it will be anchored to your jaw instead of relying on natural suction to stay in place, you won't have to worry about watching what you eat or having them slip or shift while they're in your mouth.
Partners with the Best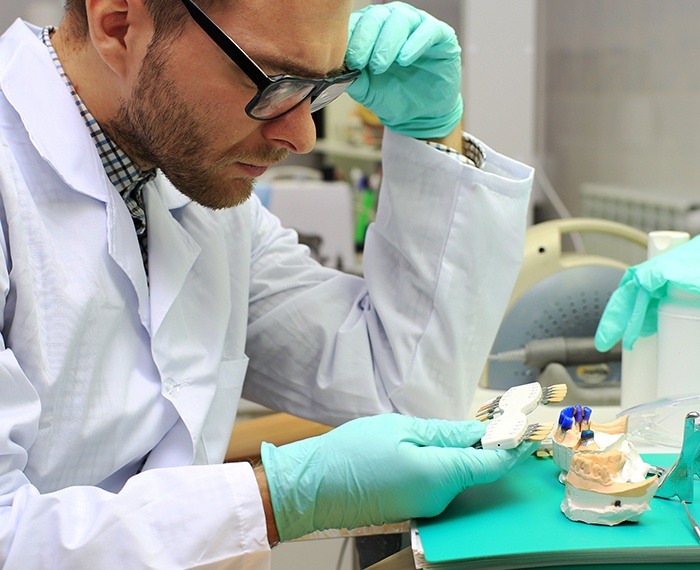 Dr. Condie partners with the best oral surgeons in our area to provide you with ideal results. Once the implants have been surgically placed, you'll return to our dental office so we can place your abutments and customized restorations and complete your smile. By working with expert surgeons, we're able to offer top-notch care to each of our dental implant patients and increase successful results.
Understanding the Cost of Dental Implants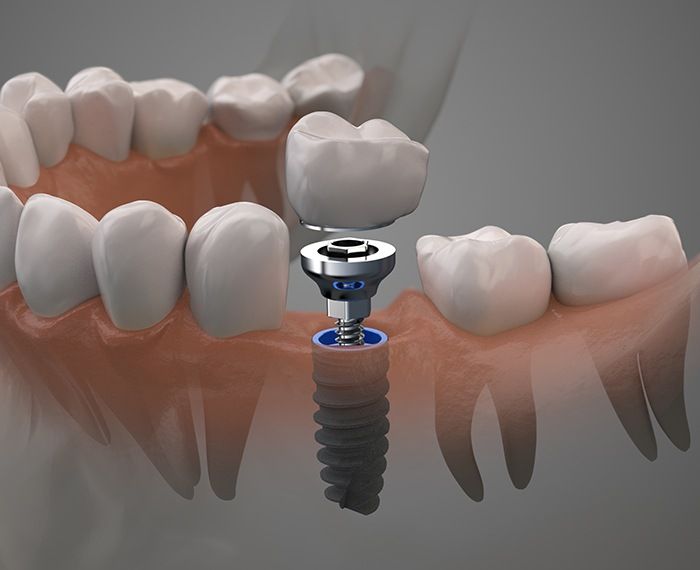 Because each dental implant procedure is custom-tailored to meet that patient's needs, there's no singular set cost for the treatment. We can provide you with a price once we've examined your dental X-rays and conducted a visual inspection of your mouth. This will allow us to determine details of your plan, like how many implants you'll need to have placed, what restoration you require, and whether you need preliminary procedures. We're happy to offer additional financing as well. Just call and schedule an appointment and speak with one of our dental staff if you have any questions or would like to learn more about the cost of dental implants in Gilbert.
Preliminary Treatments & Dental Implant Surgery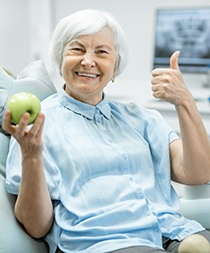 One aspect of your dental implant treatment that can increase your cost is preliminary services. Should we discover that you need periodontal therapy, tooth extraction, or even bone grafting, this will incur its own fee and require you to undergo additional treatment before moving forward with your dental implant placement. Although these are not required for all patients, it is during your initial consultation that we will go over this information with you, if necessary, as these procedures and therapies will be necessary before you are able to receive your implants.
Also, your dental implant placement surgery will incur two separate fees. Dr. Condie partners with the best oral surgeons in the area, which means you will be required to pay a fee to the implant dentist in Gilbert as well as for the implant restoration, which you will receive from Dr. Condie at Desert Springs Dental.
The Parts of Your Dental Implant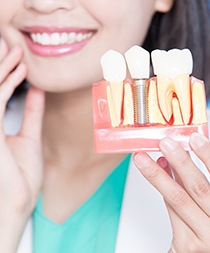 Depending on the type of dental implant you receive, most are not one solid piece. They contain various parts that make up a cohesive structure that mimics the natural tooth. Most dental implants are made up of (92.5%) titanium posts, metal abutments, and ceramic or porcelain restorations. The materials, brand, and manufacturer can all lead to higher-priced or cheaper tooth replacement solutions. Before you decide for or against a particular dentist or type of dental implant, it's important to remember that the price you pay will ultimately determine the quality of your smile. This can mean new teeth that last a lifetime or those that will need to be replaced frequently.
The good news is that our team will always be transparent with you regarding the materials and brand used, so you are aware of the quality you'll receive.
Final Dental Implant Restoration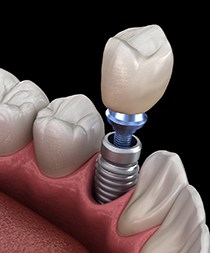 Before you can officially begin to enjoy your new smile, the final restoration must be fabricated and secured into place. As we mentioned earlier, your implant dentist in Gilbert will ensure the color, size, shape, and dimensions of your restoration perfectly match the rest of your smile. Whether you need a dental crown, implant bridge, or implant denture to replace your missing teeth, the type of restoration you need will largely impact the overall cost of your treatment.
Does My Dental Insurance Cover Dental Implants?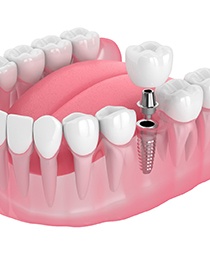 The hard truth is that most dental insurance companies do not offer available coverage for dental implants in Gilbert. While some are coming around to the idea, they are still viewed as more of a "want" and not a "medical necessity." However, even if the surgical placement of your implants is your responsibility, other aspects of treatment may be covered by insurance, such as your consultation, final restoration, and any possible preliminary treatments. You will need to check with your insurance company about available coverage for any aspects of your dental implant placement to find out what your out-of-pocket expenses will be.
Making Dental Implants Affordable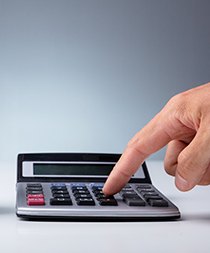 Don't have insurance or are worried about being able to afford any remaining balance left over after filing your claim? Not to worry! At Desert Springs Dental, our team will be happy to discuss flexible financing options to lessen the financial burden. With CareCredit OR Lending Club, you can apply for a low or no interest payment plan that allows you to break up the cost of your treatment into manageable monthly payments.
You can also opt to participate in our in-office discount plan that allows you to pursue treatment while staying within your budget.
Dental Implants FAQs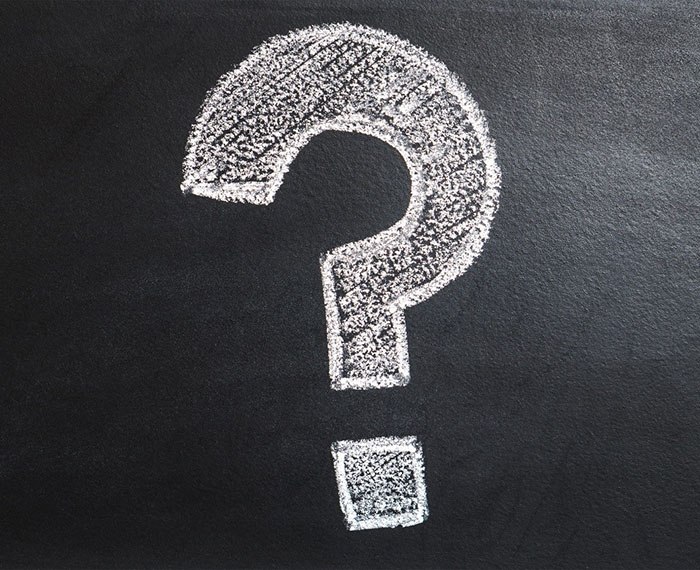 If you're ready to replace your missing teeth with dental implants, you likely have a few concerns about the road ahead. There isn't any reason to worry. We'll explain everything during your consultation. To help ease your apprehensions until your appointment, here are the answers to a few of the most common questions patients ask us about dental implants.
How long do dental implants last?
Unlike traditional bridges, partials, and dentures, dental implants are proven to last for 30 years or longer with the right aftercare. The longevity of your new smile depends on your health and lifestyle, like your commitment to your oral hygiene. It's best to brush your teeth at least twice a day and floss every night before bed. An antimicrobial mouthrinse will help remove any harmful bacteria left behind by your toothbrush and floss. In addition to your oral hygiene at home, don't forget to visit your dentist at least twice a year for a cleaning and checkup. Your dentist in Gilbert will recommend avoiding anything that may damage your new smile, such as chewing on overly hard or sticky foods.
Can I take dental implants out?
You cannot remove dental implants on your own because they are surgically placed into your jaw. Your bone will fuse to them through a process called osseointegration; therefore, only a dentist can take them out. While your posts are permanent, there are some implant dentures that can be removed for cleaning.
What are signs my dental implant is failing?
Dental implant failure is rare. Generally, the risk is under 5%; however, if a complication arises, don't wait to contact your dentist. If you develop any pain, inflammation, or feel the implant is loose, call your dentist immediately. They will identify the cause of the problem and provide the right intervention to prevent your dental implant from failing.
Do dental implants feel natural?
Dental implants closely feel natural. They don't rely on other teeth for support, suction, or an adhesive. Instead, your new teeth are anchored to your jawbone, so you'll never need to worry about any slipping or irritation. You'll benefit from unmatched stability to enjoy many of your favorite foods again. In fact, you can regain as much as 70% of your biting force. Since the implants don't have any nerve endings, any sensations you feel in the area from pressure, heat, or cold will come from the surrounding gum tissue.
Are dental implants safe?
Over 500,000 people per year choose dental implants because they are a safe and effective treatment when performed by a qualified dentist. You'll undergo a thorough consultation to look for any potential risk factors. Based on the results of your examination, you may need additional procedures to become a candidate for dental implants, like bone grafting or periodontal therapy. If you have any pre-existing medical conditions, like cancer or diabetes, it's best to inform your dentist, so they can take a few extra precautions to ensure your safety and the success of your new smile.