Dental Implants – Gilbert, AZ
Regain a Natural Looking & Feeling Smile
Dental implants are a versatile treatment that can replace one or all missing teeth, depending on your needs. Each procedure is custom-suited to fit the needs of the individual patient, making sure that the prosthetics feel perfect in your mouth. Because they replace the entire structure of missing teeth from the roots upward, they look and feel completely natural because they don't slip or shift in your mouth. To learn more about what dental implants have to offer you, be sure to call our office to schedule a consultation with Dr. Condie today.
Why Choose Desert Springs Dental Group for Dental Implants?
Replaces Entire Structure
of Missing Teeth
Customized Restorative
Procedures
Natural Looking & Feeling
Replacement Teeth
What is a Dental Implant?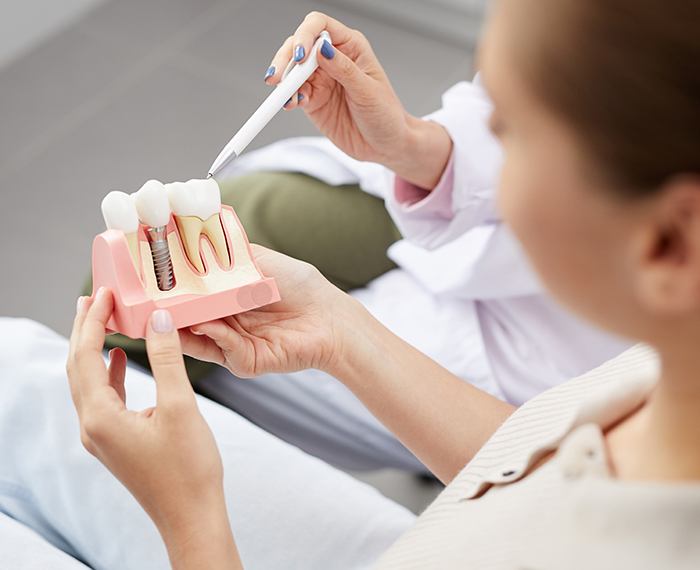 The dental implant itself is a small titanium post that we will surgically place below your gumline to restore the missing root structure of your tooth. It will fuse with your jawbone through a natural process called osseointegration, providing the area with blood flow to keep it from deteriorating. Once you've healed, we'll attach a metal connector piece called an abutment to the implant that will hold your dental bridge, denture, or crown in place.
Benefits of Dental Implants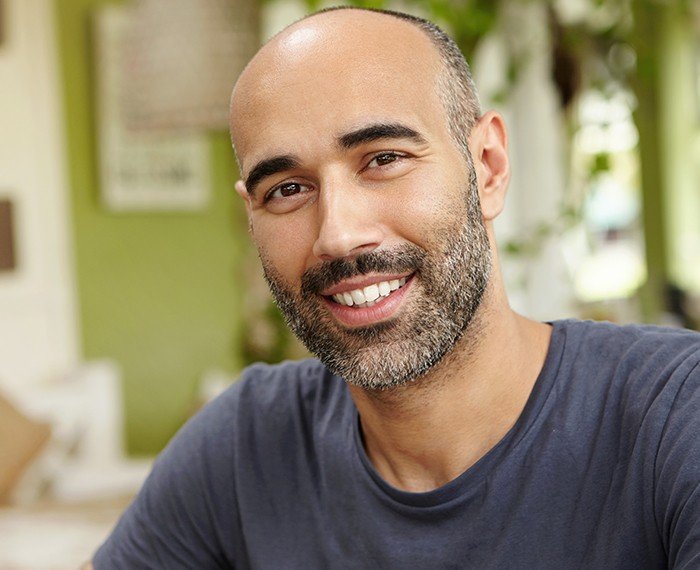 Patients and professionals alike recommend dental implants due to the variety of unique benefits they offer that make them stand out among your other tooth replacement treatments. Some of these advantages include:
Jawbone preservation
Preservation of facial structure
Natural looking and feeling
Lifespan of 35+ years
Easy maintenance
Replaces the entire structure of missing teeth
Enhanced chewing power
No slipping and shifting restorations
Indications of Dental Implants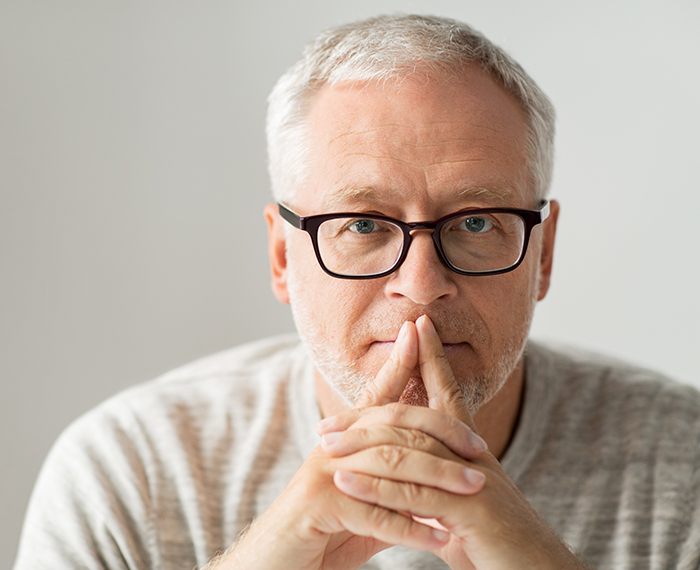 The best way to find out whether you're a good candidate for dental implants in Gilbert is to schedule an appointment with Dr. Condie. Our team will capture images of your mouth and conduct a visual examination to make sure that you don't have any lingering oral health problems. We'll also check the jawbone density to see if it's thick enough to support the dental implants and successfully fuse with them. If not, we may recommend a preparatory procedure, such as a bone graft. The last thing we'll do during this appointment is outline a treatment timeline and plan for you so you know exactly what to expect.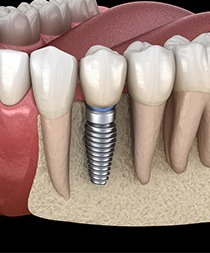 Missing One Tooth
For a single missing tooth, we will place one dental implant in the gap along your arch. Once it has fused with your jawbone, we'll attach the abutment and secure your custom-crafted dental crown in place to complete your smile.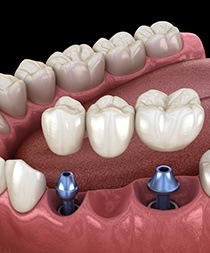 Missing Multiple Teeth
If you have several consecutive missing teeth, we can place an implant-retained bridge to fill the gap. This will involve us surgically inserting two implants on either side of the gap in your smile to secure the restoration. Because it will be attached to the implants instead of your natural teeth, no alteration of your healthy teeth is necessary for this procedure.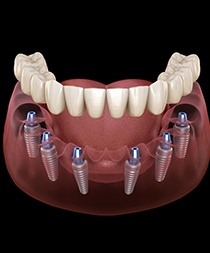 Missing All of Your Teeth
To replace an entire arch of your teeth, we'll insert anywhere from four to eight dental implants along your arch. These will secure your customized full denture in place. Because it will be anchored to your jaw instead of relying on natural suction to stay in place, you won't have to worry about watching what you eat or having them slip or shift while they're in your mouth.
Partners with the Best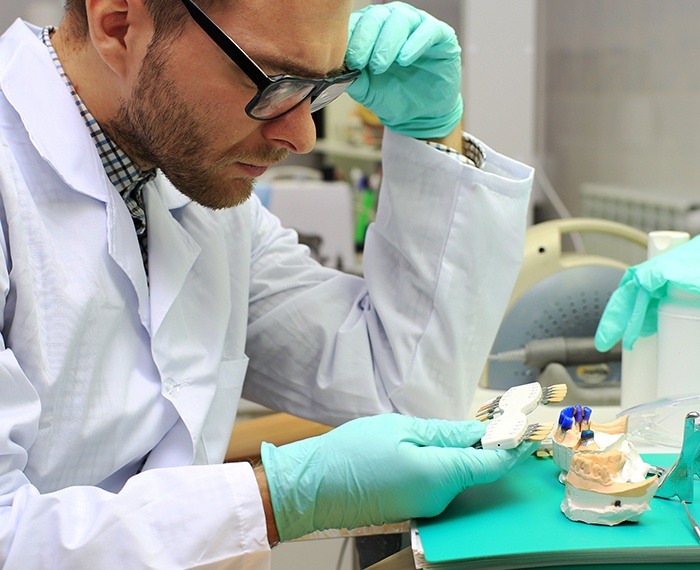 Dr. Condie partners with the best oral surgeons in our area to provide you with ideal results. Once the implants have been surgically placed, you'll return to our office so we can place your abutments and customized restorations and complete your smile. By working with expert surgeons, we're able to offer top-notch care to each of our dental implant patients and increase successful results.
Cost of Treating Dental Implants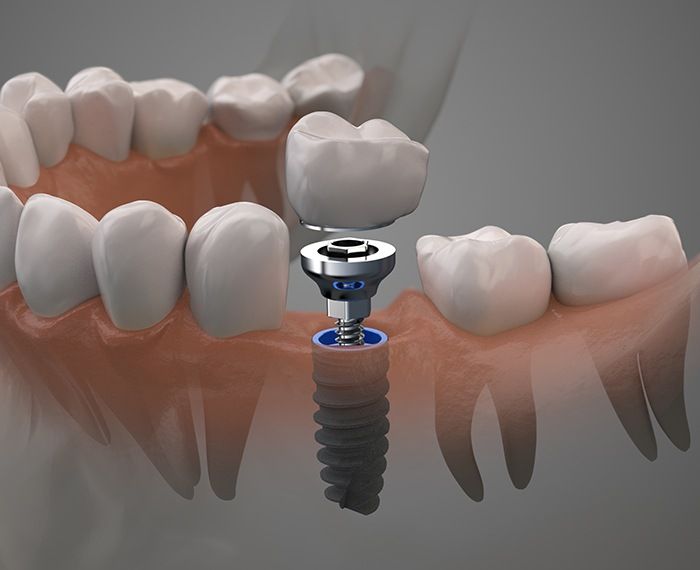 Because each dental implant procedure is custom-tailored to meet that patient's needs, there's no singular set cost for the treatment. We can provide you with a price once we've examined your dental X-rays and conducted a visual inspection of your mouth. This will allow us to determine details of your plan, like how many implants you'll need to have placed, what restoration you require, and whether you need preparatory procedures. We're happy to offer additional financing as well. Just speak with one of our dental staff if you have any questions or would like to sign up.