Teeth Whitening – Gilbert, AZ
Teeth Whitening Treatments That Truly Wow
Did you know that roughly 80% of Americans surveyed shared that they wanted a whiter smile? So, if your teeth have taken on a dull or yellow look over the years, you're not alone. Fortunately, our skilled cosmetic dentist in Gilbert, Dr. Condie, has a solution: professional teeth whitening. At Desert Springs Dental, we are proud to offer both in-office and take-home teeth whitening treatments that truly wow. To learn more about this popular cosmetic dentistry solution, keep reading or give us a call to schedule your initial consultation.
Who Is a Good Candidate for Teeth Whitening?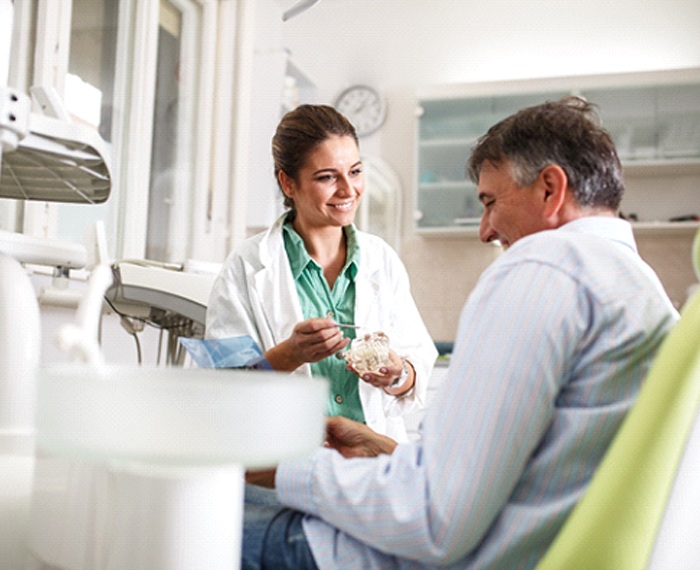 Thanks to modern dentistry, virtually everyone is a candidate for teeth whitening. With that being said, the best way to find out for certain is by scheduling an initial consultation with our cosmetic dentist in Gilbert. During this appointment, Dr. Condie will review your dental history, learn about your smile goals, and conduct an oral exam. If any untreated conditions are present, like gum disease, then a preliminary treatment will be needed beforehand. On the other hand, if your oral health is in good shape, then she'll review your different options for teeth whitening in Gilbert.
How Does Teeth Whitening Work?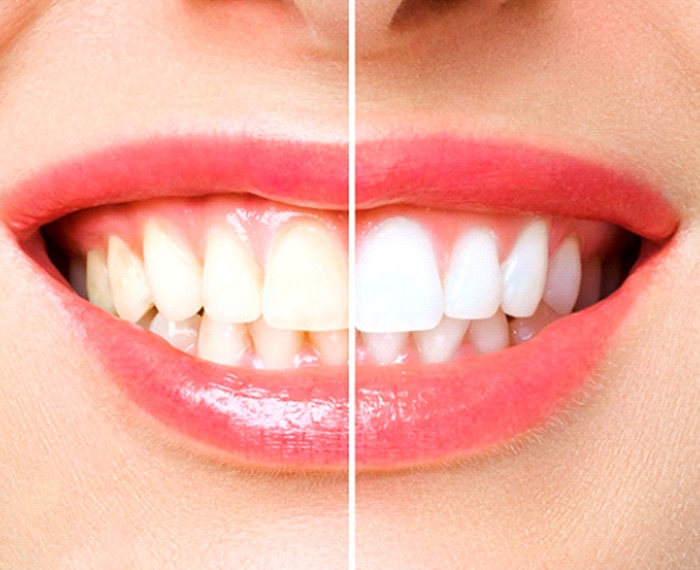 Desert Springs Dental is proud to offer our patients two different teeth whitening options:
Take-Home Teeth Whitening
With our take-home trays and special brightening gel, you can blast away stubborn stains from the comfort of your own home! In this scenario, Dr. Condie will provide you with specific instructions on when to wear your trays and for how long. Over the next couple of weeks, you'll see your teeth get whiter and whiter before your eyes.
In-Office Teeth Whitening
Zoom! Teeth Whitening treatment is ideal for patients who want beautiful results, fast. After all, an in-office visit can brighten your teeth up to eight shades in a single visit! Plus, the meticulous application and custom treatment from Dr. Condie will reduce tooth sensitivity afterward, ensuring you get the beautiful results you want with as little discomfort as possible.
Tips for Maintaining Your Brighter Smile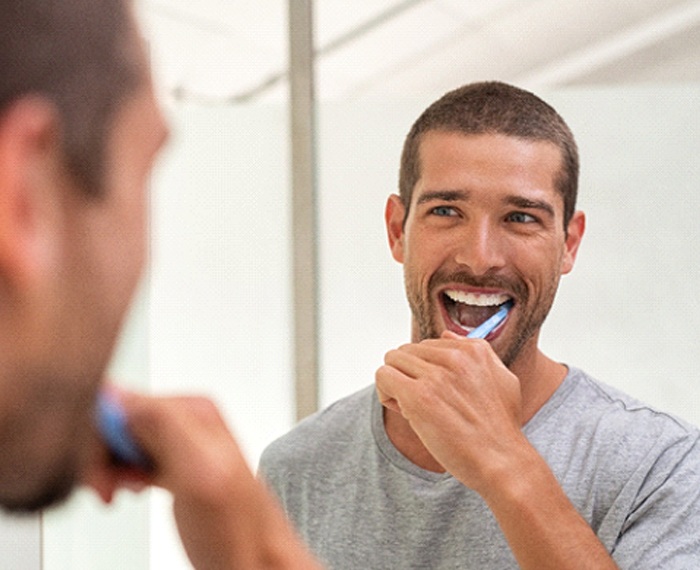 Once you see your new and improved smile, you'll want the results to last for as long as possible! Fortunately, the below best practices can help do just that:
Limit dark-colored foods and beverages, like marinara sauce and coffee.
Brush your teeth after each meal.
Floss and use mouthwash daily.
Visit your dentist every six months for a dental checkup and cleaning.
Get touch-up whitening treatments as needed.
Are you ready to take the next step toward the bright, beautiful smile you've been dreaming of? Then get in touch with our team today to schedule your initial consultation.