Root Canal Treatment – Gilbert, AZ
A Direct Approach to Relieving Pain & Saving Your Tooth
Most people assume root canal treatment involves a process that is both painful and frightening. However, this couldn't be further from the truth. The procedure itself is practically pain-free and is performed to repair damaged or decayed teeth, effectively helping you avoid further discomfort in the long run. Read on to learn more about root canal treatment or feel free to give us a call today to schedule an appointment.
Why Choose Desert Springs Dental for Root Canal Treatment?
Highly Experienced & Professional Dental Team
Sedation Dentistry Available for Maximum Comfort
Uses State-of-the-Art Dental Technology & Techniques
Do I Need Root Canal Treatment?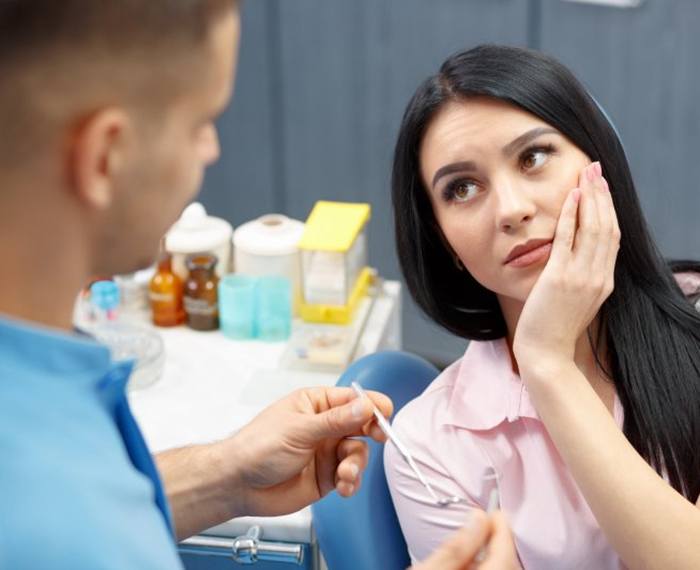 Although a toothache doesn't automatically mean you'll need a root canal, it's considered one of the most common indications for needing one. In general, this procedure is reserved for people who are struggling with decayed, damaged, or infected teeth that can no longer be repaired with dental crowns or fillings. Some typical signs that you may need root canal treatment include:
Serous tooth pain that persists past 24 hours
Discomfort in one or several teeth when biting down
Worsening tooth sensitivity to hot/cold temperatures
Small bumps on the gums near the painful tooth
Red, inflamed, tender, or sore gums
The Root Canal Process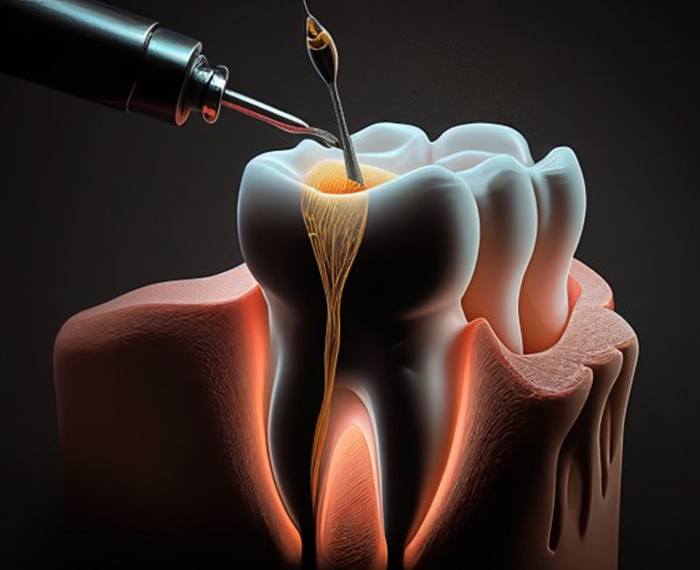 The root canal process is designed to alleviate pain and repair teeth that are damaged or decayed. To do so, we'll first administer a local anesthetic to help completely numb your mouth, that way you can remain pain-free throughout your visit. We can even provide you with sedation dentistry so that you can be as relaxed and comfortable as possible while getting dental work done.
Once the area has been numbed, Dr. Condie will create a tiny hole in your enamel so that she can extract the decayed and infected tissues from within the tooth. Afterward, she'll clean and disinfect your tooth so that there won't be any bacteria left once she seals up the space with biocompatible filling material. Finally, she'll likely place a dental crown atop the tooth to protect and preserve it for many years to come.
The Benefits of Getting a Root Canal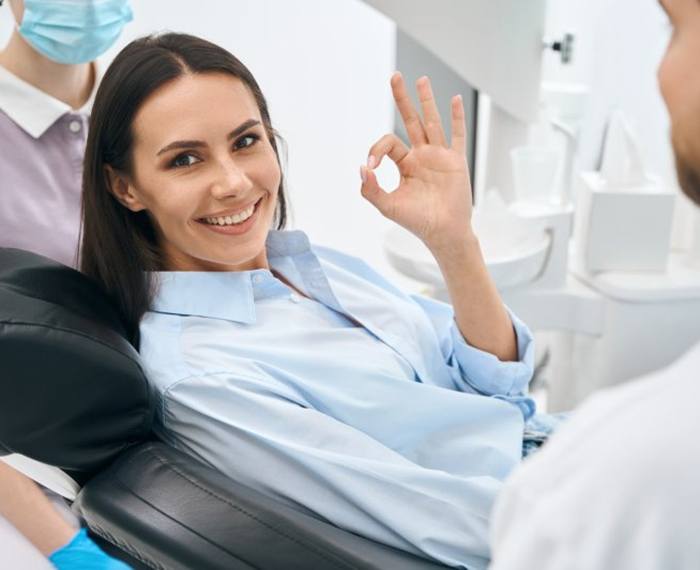 Not only is root canal treatment safe and reliable, but it also offers a variety of other benefits, including:
Pain-Free Procedure: You shouldn't expect any discomfort while undergoing the procedure. Most patients claim it feels like getting a regular tooth filling, and it requires less time for recovery compared to a tooth extraction.
Eliminate Harmful Bacteria: Our team will remove all harmful particles from the inner layers of your tooth, preventing pain in the long term.
Preserve Damaged Teeth: Keeping your natural tooth from needing to be extracted can also save you time, money, and further complications that come with tooth loss.