Dentures – Gilbert, AZ
Reverse the Effects of Advanced Tooth Loss
With over 35 million adults missing all of their teeth, tooth loss is a prevalent issue in America. Initially, this may seem like nothing more than a cosmetic concern. In reality, even missing one tooth can negatively impact your bite, oral health, and speech. Luckily, there is a cost-effective, lifelike solution to this problem: dentures. These restorations can reverse the effects of advanced tooth loss, providing you with the smile you've been missing. Get in touch with our team today to schedule your initial consultation!
Why Choose Desert Springs Dental For Dentures?
Experienced, Friendly Dentist
Custom-Shaded to Match Your Natural Teeth
Flexible Financing Options Available
Types of Dentures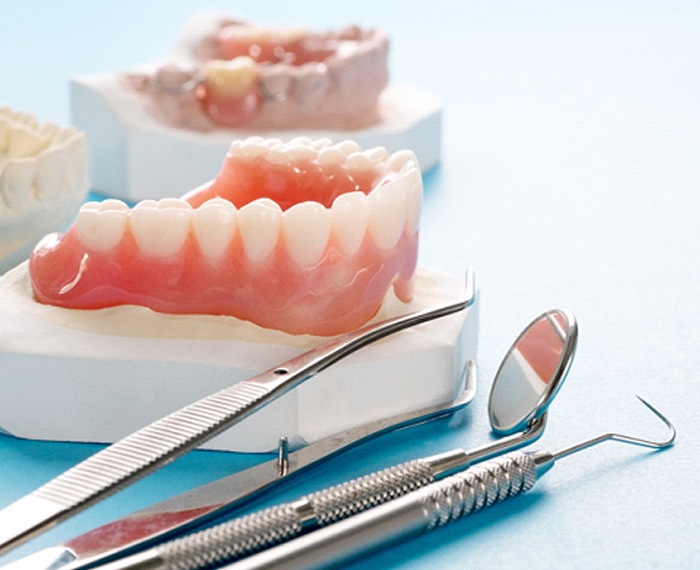 Dentures today aren't a one-size-fits-all solution – they are custom-made! Depending on your unique dental needs, Dr. Condie will recommend one of the below options:
Partial Dentures
If you are missing teeth, but still have a few of your natural ones intact, then partial dentures are ideal. By anchoring natural-looking, durable prosthetic teeth onto a gum-colored base, this restoration can seamlessly fill in the gaps in your smile. Plus, the discreet metal clasps are virtually undetectable and provide maximum stability.
Full Dentures
Full dentures, on the other hand, are the best solution for patients missing an entire arch of teeth. Although this option is similar to partials in their lifelike look and durable makeup, they are distinctly different since they are held in place with natural suction, denture adhesive, or a mixture of the two.
Implant Dentures
Implant dentures are where traditional dentures and state-of-the-art dental implants intersect. The primary advantage of this tooth-replacement option is that it is unmatched in durability, allowing you to bite, chew, speak, and laugh without stressing about embarrassing slipping.
The Benefits of Dentures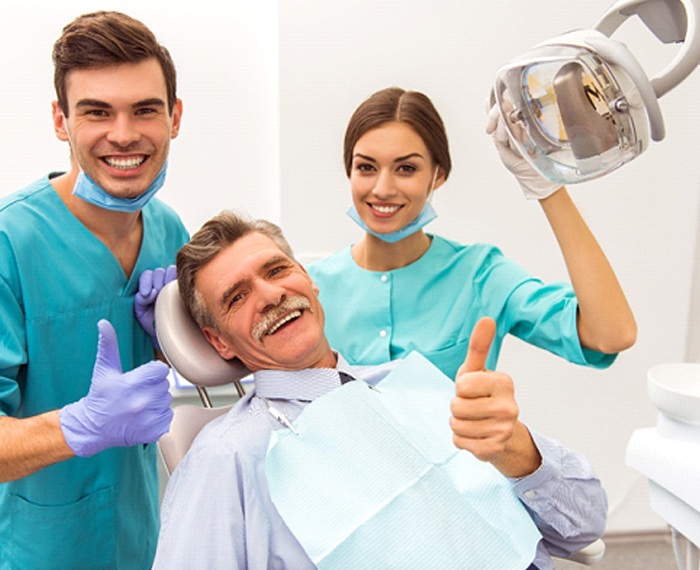 Dentures have been used for decades to help patients struggling with advanced tooth loss. However, they've advanced exponentially in the last decade or so, which provides patients with a number of benefits including:
Custom-made approach, leaving obtrusive, clunky prosthetics in the past.
Lifelike look and feel, allowing you to go about your day with complete confidence.
Cost-effective, since they require a lower upfront cost.
Easy cleaning, ensuring your dentures stay in pristine condition for years to come.
Improved oral health, protecting your oral cavity from decay, disease, and damage.
Tips for Maintaining Your Dentures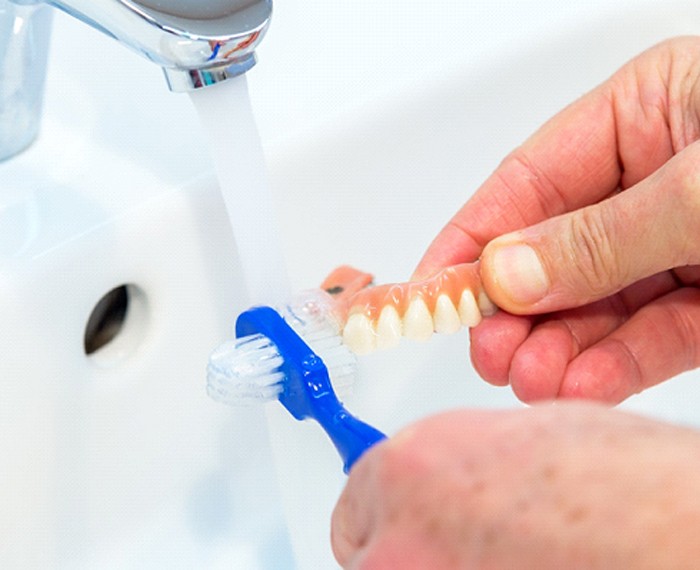 Dentures can last 10+ years, which is great news for your smile, bite, and wallet. The key to prolonging their lifespan is caring for them properly. To start, make sure to brush and floss any of your remaining natural teeth and clean your dentures daily with a denture-friendly toothbrush and cleaner. Additionally, avoid poor dental habits at all costs, like using tobacco products and chewing on ice. And, of course, visit our team every six months for a dental checkup and professional cleaning.
Understanding the Cost of Dentures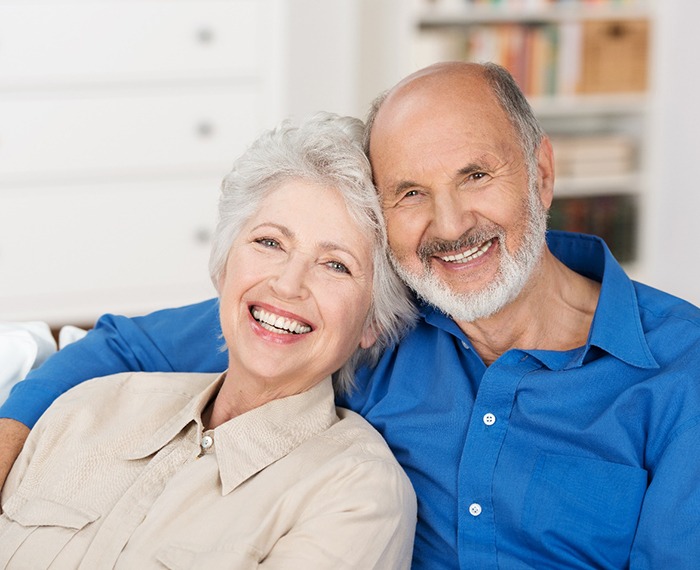 The cost of dentures in Gilbert is different for each person. Because no two cases are alike, it's necessary that you schedule a consultation with Dr. Condie to determine your individual plan and how much you can expect to pay out of pocket for your new smile. Various factors must be considered when formulating your estimate and can only be determined once you undergo a full oral examination by our qualified team of experts at Desert Springs Dental. If you're ready to address your tooth loss once and for all, contact us today to let us help you take the next step in your journey.
Factors That Affect the Cost of Dentures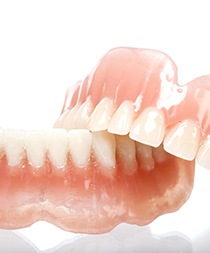 Three major factors ultimately affect the cost of your dentures. These include:
Any preparation or preliminary treatments that must be performed before receiving dentures (i.e., tooth extraction, periodontal therapy, etc.)
The type of acrylic that is used to create the base of your partial or full denture, as it must be color-matched to blend in with your natural gum tissue
The artificial teeth created to replace your missing teeth. Typically, they are made of acrylic or porcelain and must be durable enough to remain sturdy yet, lifelike.
It's important to remember that cheaper materials are not always best. Should you work with a denture dentist in Gilbert who offers cheap dentures, you'll likely need an adjustment or replacement much sooner than if you were to trust your new smile with a professional who uses only the very best acrylic and porcelain.
Are Implant Dentures More Expensive?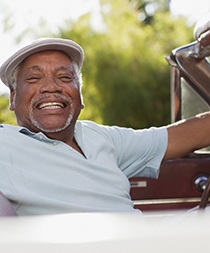 Yes, implant dentures are more expensive than their traditional counterpart; however, when you consider the many unique benefits you receive with these permanent prosthetics, you'll find they're well worth the investment. Implant dentures not only fuse with the bone tissues to create a solid foundation for your new smile, but they can remain firmly in place for 30 years or more and provide greater stimulation to your jawbone each time you chew and bite down. Not to mention, they offer a natural look and make eating your favorite foods much easier. Instead of spending your hard-earned dollars on a prosthetic that will need to be replaced every 5-7 years, you can enjoy implant dentures that can last a lifetime with proper maintenance!
Does Dental Insurance Cover Dentures?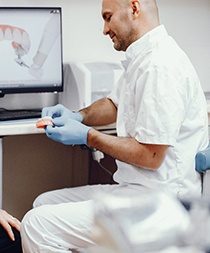 Yes, your dental insurance company will likely agree to pay up to 50% of the total cost of your dentures in Gilbert. However, you'll need to check with your insurance company to make sure there are no exceptions or stipulations first. Your deductible and annual maximum will play a part in how much they'll be willing to pay, so it's best to find out how much they'll be willing to cover so you have an idea of how much your out-of-pocket expenses will be. If you need help to gather this information, our team at Desert Springs Dental will be happy to assist in maximizing your benefits and helping you save the most money.
Other Options for Making Dentures Affordable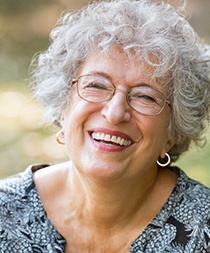 If you are uninsured or need help to pay the remaining balance left over from your dental insurance claim, you'll be pleased to learn that we work closely with CareCredit and Lending Club to provide flexible financing! If you are eligible, you can apply for a low or zero interest payment plan that allows you to break up the cost of your treatment into manageable monthly installments. You'll also be happy to learn that we have an in-office discount plan that our team will be happy to discuss if you are interested in learning more about the program.
Dentures FAQs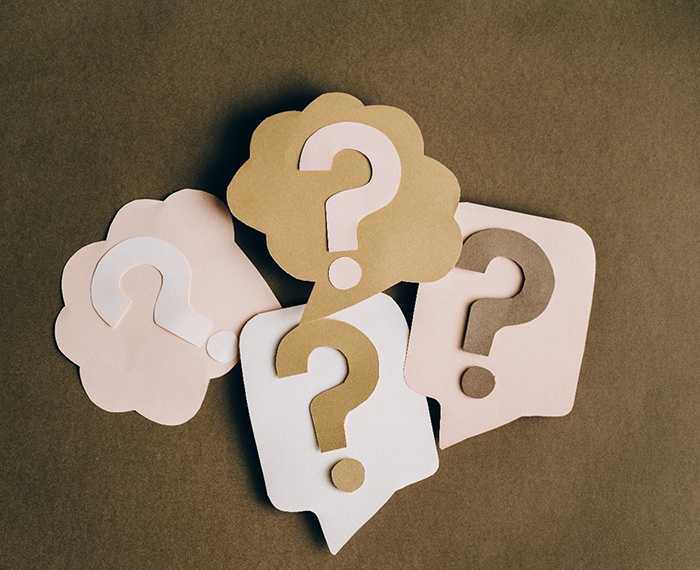 Dentures have been used for generations to treat significant tooth loss. They've undergone several improvements to enhance their aesthetics, fit, and function; however, it's natural to have a few concerns before you're ready to commit to them. To help you make the best decision for your smile, here are the answers to a few of the most common questions patients ask us about dentures.
How long will I have to wait to get dentures after an extraction?
Your dentist in Gilbert strives to preserve your natural teeth, but there are times when an extraction may be in your best interest. If you need to have a tooth removed, you can expect to wait for 6 to 8 weeks to get your denture; however, the length of time necessary largely depends on your treatment plan. It's often ideal to allow your gums to heal to ensure your dentures fit comfortably, but there are also immediate options. Same-day dentures are placed on the day of your extraction, so you won't need to go without any teeth while you recover. You'll likely need adjustments in a few weeks because your jawbone and gums will change shape as your mouth heals. If you're choosing an implant denture, your bone will need to be fully healed from your placement surgery, which can take 4 to 6 months.
Will it hurt to get dentures?
If you need to have any teeth extracted before receiving your dentures, you can expect some discomfort while you recover from your oral surgery. It's best to take any prescribed or over-the-counter pain medications as recommended until your discomfort subsides in a few days. After getting your dentures, your mouth may be a little sore as you adjust to wearing the appliance. The length of time the discomfort lasts varies from person to person. If your pain is persistent, your dentures may not be fitting correctly, or there might be an underlying oral health issue. As a result, it's recommended you contact your dentist.
Can I sleep with my dentures?
No one wants to be caught without their teeth, but you should remove your dentures at night. Initially, you'll be advised to keep them in your mouth for 24 hours after receiving them, even while you're sleeping. Afterward, it's best to take them out at night to give your gums time to rest. Dentures restrict the circulation in your gums, which can lead to irritation and sores while also potentially increasing ridge resorption. Removing your dentures nightly allows your gums to get the nutrients they need to recover. Not to mention, a dark, moist environment, like your mouth, creates the perfect breeding ground for bacteria, which is why sleeping with dentures is linked to a higher risk of pneumonia. Taking them out nightly lowers the likeness while also giving you the opportunity to properly clean and soak your new teeth to keep them bacteria-free. By maintaining your oral health and keeping your dentures clean, you'll decrease levels of gum and tongue plaque to keep your smile healthy.