Meet Our Dental Team – Gilbert, AZ
Learn More About Our Dedicated Team
For countless years, our team has been dedicated to providing high-quality and personalized dental care to each patient that walks through our doors. They truly enjoy making patients' days better by helping them optimize their oral health or replacing a missing tooth to boost a patients' confidence. Together, they strive to exceed expectations and provide services with a personal, friendly touch that makes our care exceptional and unique.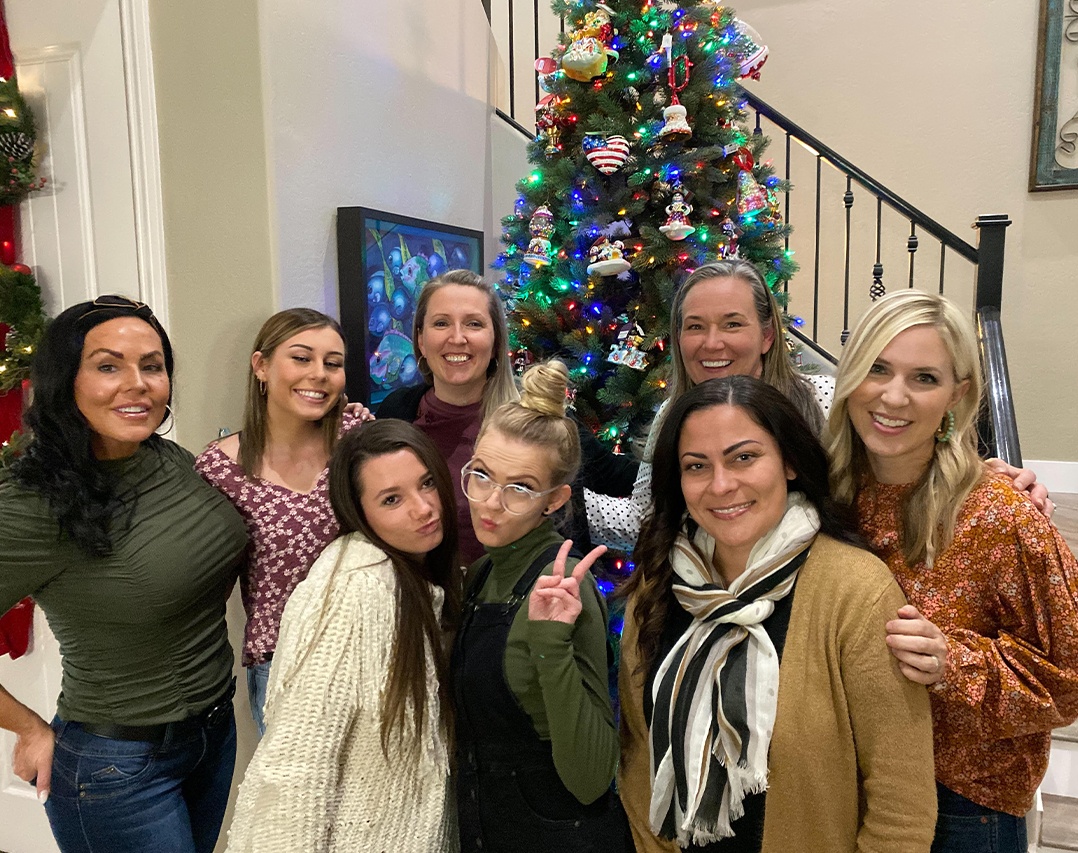 Ashley, Front Desk
Bio Coming Soon!
Jennifer, Dental Assistant
Bio Coming Soon!
Kennedy, Dental Assistant
Bio Coming Soon!
Danielle, Dental Hygienist
Bio Coming Soon!
Bekah, Dental Hygienist
Bekah began her dental career as a dental assistant in 2003 and later went on to attend hygiene school at Mesa Community College, graduating in 2008. Although she grew up in Texas, she loves Arizona and considers it home (her southern accent still appears from time to time). Bekah loves forming relationships with her patients and helping them feel comfortable in the dental chair. She is known for providing gentle care and is able to customize her approach to best meet the individual patient's needs. She is committed to staying up to date on the latest techniques and technologies (having completed training in laser dentistry) so that she can provide the best possible experience for her patients.
Outside of the dental office, Bekah loves spending time with her husband and two kids, Ruby and Noah. She stays busy volunteering at her children's school and in the community and loves to spend time in the kitchen cooking or baking. Together, her family loves to travel and go camping, which have created some of their very best memories.
Crystal, Dental Hygienist
Crystal is an Arizona native who was born in Flagstaff and grew up in the beautiful little town of Prescott. She traded in the northern Arizona life to come to the valley and pursue a career in the dental field. In 2012, she graduated from Carrington College and became a registered dental hygienist. Since then, she has obtained certifications in local anesthesia as well as laser dentistry. This career path has been very fulfilling to her as her passions are caring for people and helping educate them on caring for themselves. Dental hygiene has led Crystal to some of the best experiences in her life, like traveling out of the country to provide dental care to those in need. As a part of the Desert Springs Dental team, Crystal is very excited to work alongside Dr. Condie and our staff to provide compassionate and genuine care for the people in our community. As a member of the Arizona Dental Hygiene Association, Crystal enjoys staying current in dental health education.
When Crystal is not making smiles beautiful and healthy, she is spending time with her other love in life, her family. She has been married to her wonderful husband for seven years, and they are raising an amazing and artistically talented teenage daughter. She and Crystal actually make jewelry together and run an online shop where they sell their creations. The family also has two fun-loving, loyal, and always entertaining yellow Labradors, Charlie and Benni.
Ja'Ney, Dental Hygienist
Ja'Ney brings 14 years of dental experience to our dental office. She has completed training in laser periodontal treatments and is certified to provide nitrous oxide sedation. You can count on Ja'Ney to get you, and keep you, on track so you meet or exceed your dental goals. She is originally from Boston, but she is now proud to call Arizona home for herself, her husband, and their two children. Ja'Ney was born in Tokyo and spent much of her life traveling the Philippines, Japan, Germany, and Italy before returning to the U.S. to attend the University of Southern New Hampshire.
Leisha, Office Manager
With an impressive 25+ years in her profession, Leisha has been our dental office manager here at Desert Springs Dental since 2005. She is a certified dental assistant by trade and has completed training in neuromuscular dentistry, advanced aesthetics, and sleep sedation. She is also certified in dental radiology and coronal polishing. Today, she works closely with our patients to ensure that they have an exceptional experience at each appointment, helping them understand their dental insurance and make arrangements for payments. She's always ready to answer questions and help make people's care more affordable!
Leisha loves that her job allows her to build wonderful relationships with so many people. She also enjoys being able to break patients' stereotypes about dentistry and ensure they enjoy their time in the dental office. When she isn't at work, she likes to spend her free time doing anything that consists of a beach, sun, family, and friends.