Veneers – Gilbert, AZ
Say Goodbye to the Imperfections in Your Smile
Do you wish there were a long-lasting, lifelike solution for the noticeable stains, chips, spaces, or crookedness in your teeth? Do you wish you could fix all of these problems at once instead of undergoing multiple cosmetic dental procedures? With veneers, you can! Dr. Shandy Condie has more than two decades of experience in transforming patients smile with this incredibly versatile treatment. If you're ready to give your smile a complete makeover, contact our team at Desert Springs Dental today to learn more about veneers in Gilbert, AZ.
Why Choose Desert Springs Dental for Veneers?
Dentist with 20+ Years of Experience
Flexible Financing Options Available & Dental Insurance Welcome
Treatments 100% Customized to Meet Your Unique Needs
What Are Dental Veneers?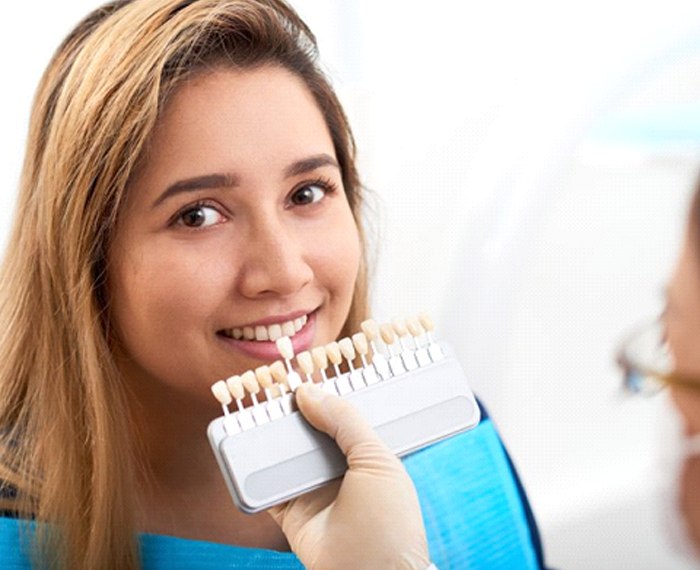 A veneer is an extremely thin porcelain covering that is designed to mimic tooth enamel. It can be fitted over the front surface of a tooth to instantly improve its shape, size, color, and overall appearance. Since veneers are always personalized to a patient's unique smile, they provide seamless results. In fact, you've most likely seen veneers in action before – they're the reason behind the flawless smiles of many actors, singers, and models!
Because a veneer covers the entire part of a tooth that is visible when you smile, your cosmetic dentist in Gilbert can use them to correct several imperfections simultaneously, such as:
Chipped or cracked enamel
Stains that don't respond to whitening treatments
Slightly crooked or rotated teeth
Misshapen, short, or "stubby" teeth
The Process of Getting Veneers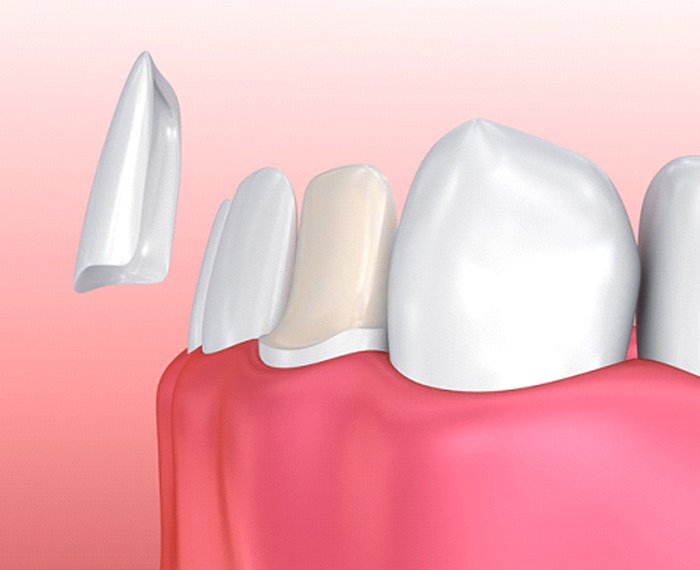 Transforming your smile starts with a consultation, where Dr. Condie will ask you a few basic questions. What do you wish you could change about your smile? How do you want your final results to look? With this information in mind, Dr. Condie can determine if you're a good candidate for veneers.
If so, then the treatment will take place over the course of two appointments. During the first of these visits, Dr. Condie removes a miniscule amount of enamel – about as thin as a contact lens – from the teeth you wish to improve. Doing so ensures the veneers will lay flush against your teeth and create results that look and feel natural. Next, we capture impressions of your teeth and send them to a trusted dental lab. While the lab crafts your veneers, we can fit you with a set of temporaries to let you take your new smile for a test drive.
Your final veneers should arrive at our office in a few short weeks. At that point, we'll schedule your second appointment. We'll switch out your temporary veneers for the real ones, make sure everything looks and feels right, and bond them into place. With regular oral hygiene and dental checkups, you can look forward to enjoying a beautiful, confident smile for decades to come!
The Benefits of Veneers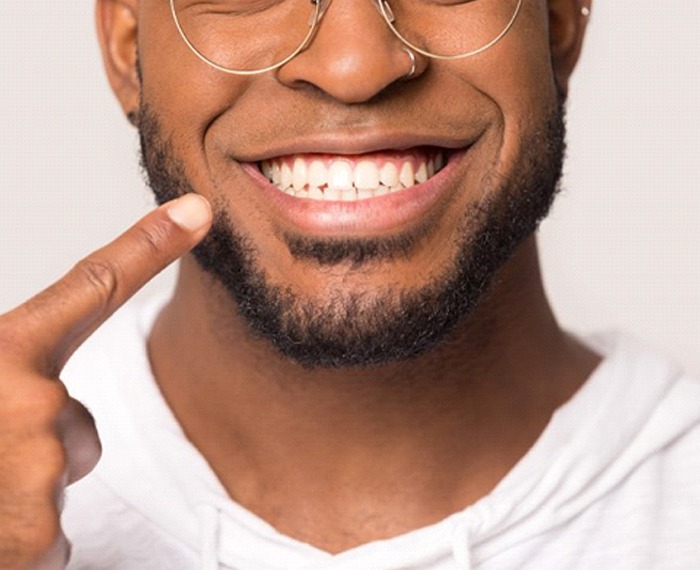 Veneers have become wildly popular because of the benefits they provide, which include:
The ability to improve the size, shape, color, and proportion of your teeth all at the same time.
A flawless appearance that doesn't even look like you had dental work done.
Boosted confidence.
Results that can last for 25+ years with minimal maintenance.