Emergency Dentist — Gilbert, AZ
Fast & Pain-Relieving Care When You Need It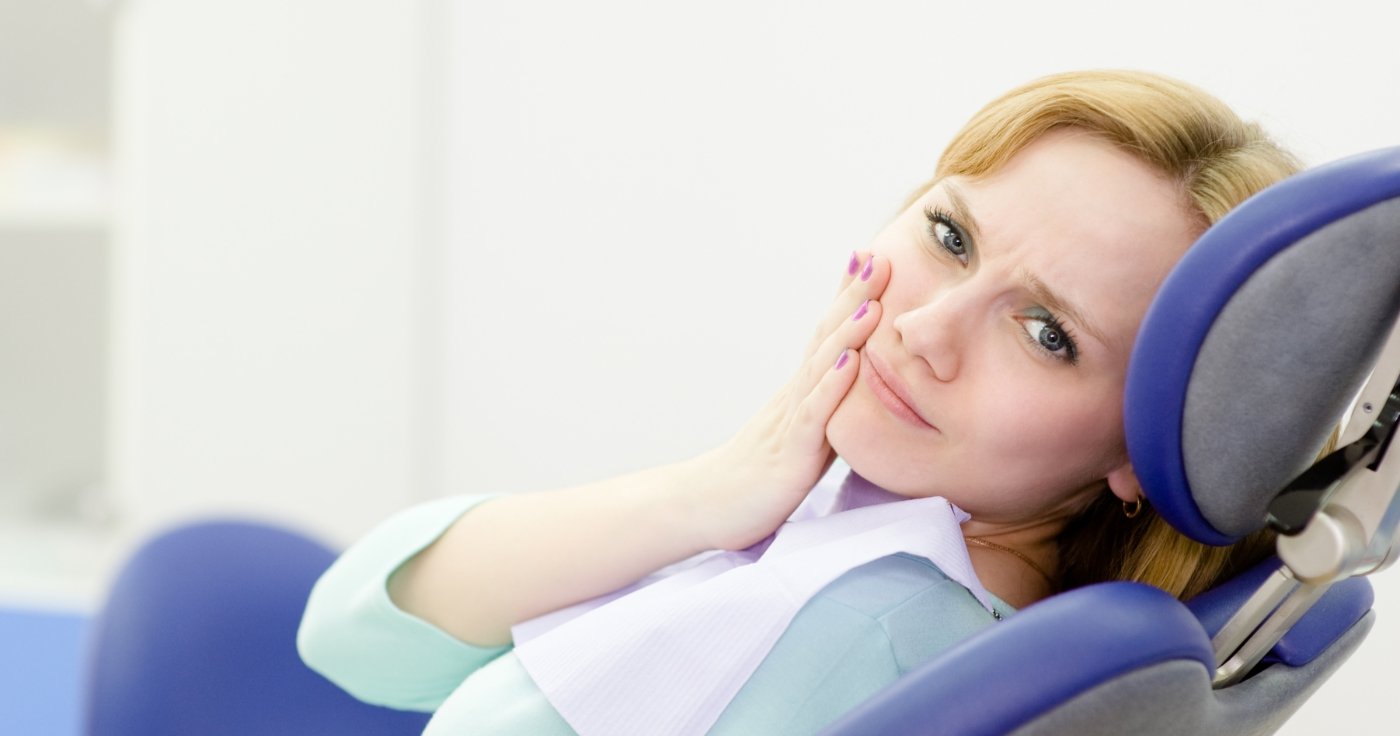 Dental emergencies can't be prepared for, and they often happen at the worst possible times. When you or a member of a family experiences one, turn to Dr. Condie and her team at Desert Springs Dental for help. Call us right away and we'll do whatever we can to work you into our schedule as soon as possible – within 24 hours, at the very latest. In the meantime, here are some helpful tips for patients in need of emergency dentistry from Gilbert, AZ and beyond for what you can do to help yourself when common dental injuries happen in the time before you can reach our dental office.
Why Choose Desert Springs Dental for Emergency Dental Care?
Talented Emergency Dentist with Over 16 Years of Experience
Same-Day Appointments for Emergency Patients
Advanced Dental Technology for Fast & Precise Treatment
What to Do in a Dental Emergency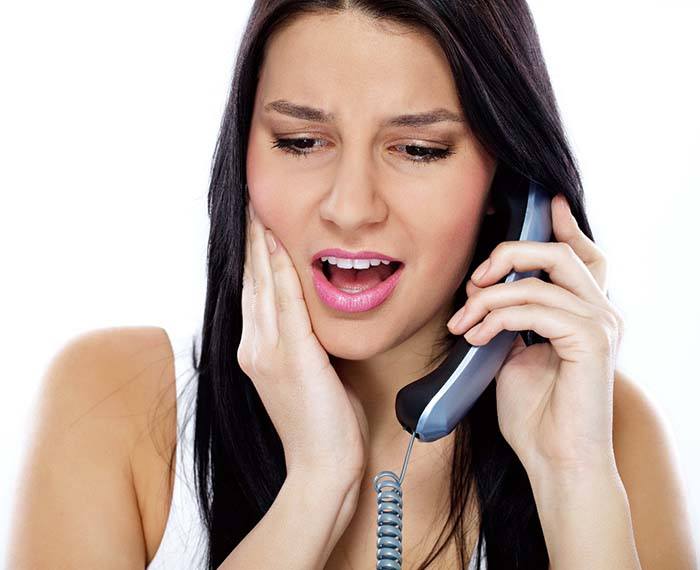 Step 1: Call Desert Springs Dental right away: The first step you should always take if you find yourself in the midst of a dental emergency is to contact our dental office. We'll schedule your appointment for as soon as possible and provide you with over-the-phone first-aid guidance to make sure no additional damage occurs to your mouth.
Step 2: See Dr. Shandy Condie for an exam: When you arrive for your appointment, your Gilbert emergency dentist Dr. Condie will see you for an examination right away. She'll evaluate the source and extent of your emergency while stabilizing your condition and relieving any serious pain.
Step 3: Review your treatment options and make a plan: You'll never begin a treatment without knowing all the details and having all your questions answered. Dr. Condie will review her findings with you and fully explain all your treatment options. Then, you'll work together to make a treatment plan that's right for you.
Step 4: Get the fast, professional care you need: We offer a wide range of services that can address your dental emergency, so whether you need a filling, antibiotics, a root canal, or something else entirely, our talented team will get to work right away repairing your smile and protecting your teeth.
The Most Common Dental Emergencies
The only way to know which emergency treatment you'll need to address your unique situation is to come see us for an evaluation. Of course, you can describe the issue that you're having over the phone, but we won't know for sure what action to take until Dr. Condie can examine your teeth in person. We offer a wide range of emergency services, including root canals, dental crowns, tooth extractions, TMJ therapy, and more! Below, you'll find some of the most common dental emergencies we treat here at Desert Springs Dental and how to handle them.
Understanding the Cost of Dental Emergencies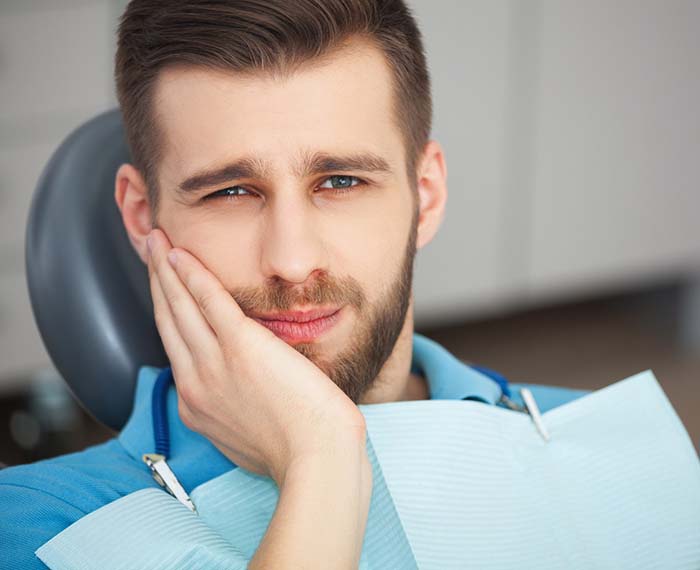 Once we've examined your smile and determined the root cause of your pain or discomfort, we'll go ahead and create a treatment plan to solve the issue. The cost of emergency dentistry in Gilbert is subject to what type of procedure you require. For example, if you just need direct bonding to fix a chipped, sensitive tooth, that will cost less than if you need a root canal or extraction for an infected tooth. No matter the case, our team will walk you through all of your treatment options and help file insurance claims on your behalf.
Every Dental Emergency is Different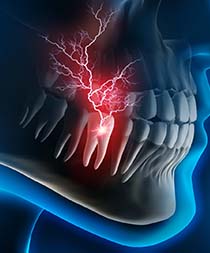 You'll be pleased to learn that most dental emergency visits are relatively inexpensive. During this type of visit, our dental team at Desert Springs Dental will evaluate your needs to determine the type of treatment you will need to fix the issue. This is the only way we can provide a thorough and clear estimate for your care, as no two situations are the same. Identifying the root problem will help us to decide how best to fix it so that you can resume normal activity as soon as possible.
Some of the most common dental solutions include:
Antibiotics
Root canal therapy
Tooth extraction
Dental crowns
TMJ/TMD therapy
If you are worried that you'll face surprises along the way, don't be. Our team will happily go over our findings as well as the recommended treatment option and what you can expect while working toward a healthier, damage-free smile.
Does Dental Insurance Cover Dental Emergencies?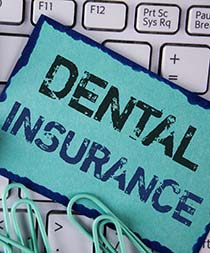 Most dental insurance companies do provide some level of coverage for dental emergencies. Many even offer to cover one emergency visit each year. But before you assume this is the case with your insurance company, it's best to reach out to a representative and inquire about your individual policy. Depending on the type of treatment you need, they will likely cover anywhere from 50-80% of the total cost, but this can vary from plan to plan. Also, you'll need to consider if you've met your deductible and how much of your annual maximum remains, as both will have an impact on how much your dental insurance company will agree to cover. If you need help getting the answers or information to better budget for your upcoming treatment, our team will be happy to work on your behalf.
Other Options for Making Dental Emergencies Affordable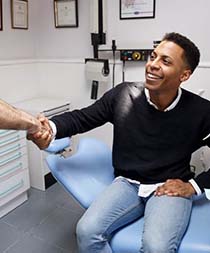 In addition to dental insurance, Desert Springs Dental is also pleased to provide an in-house membership plan for uninsured individuals. We'll also help you apply for flexible financing through CareCredit or Lending Club. Offering low and zero interest payment plans to help you stay within your budget, you can break up your treatment into monthly installments, allowing you to spend more time focusing on your oral health and not on the financial obligations associated with your treatment.
Taking Care of Your Smile Can Save You Money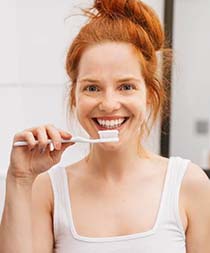 It's not possible to avoid all dental accidents; however, there are instances where a disregarded infection or severe damage can lead to necessary treatment by an emergency dentist in Gilbert. Seeing your dentist every six months for general checkups and cleanings as well as adopting positive at-home oral hygiene habits are two of the most pivotal things you can do to maintain a healthy smile and avoid spending thousands of dollars in emergency treatment.
As soon as you are aware of a problem, it is best to get in to see a qualified professional right away. It doesn't matter if you don't think you can afford to seek treatment. The reality is that if you don't get help as soon as possible, there is a good chance you'll spend much more later on trying to get the problem fixed. By choosing to seek treatment early on, you can avoid more complex and serious procedures that require ample time and money.
How to Prevent Dental Emergencies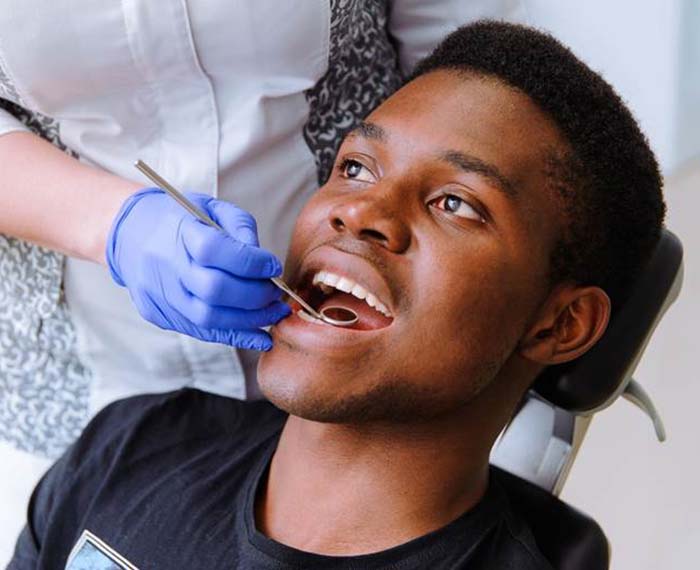 Although it's impossible to completely avoid experiencing dental emergencies, there are some steps you could take to reduce your risk. Some of these include:
Keeping up with your semi-annual checkups and cleanings.
Brushing and flossing every day.
Avoid chewing on hard and sticky items.
Don't use your teeth to open packages or other items.
Maintain a nutritious diet.
Wear a mouthguard for sports and bruxism.
Read on as we go over the simple precautions and healthy habits that can help you avoid a dental emergency in Gilbert.
Visit Your Dentist Regularly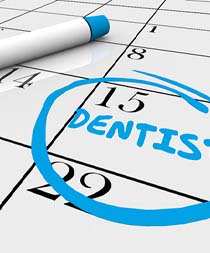 When you visit us every six months, we perform a thorough examination of your smile. This way, we can spot and stop oral health issues as early as possible, long before they can develop into an emergency! Treating problems like cavities, gum disease, and thinning enamel right away can make all the difference between simple procedures like fillings and deep cleanings and needing to get much more invasive ones, such as a root canal or extraction. Plus, with a professional cleaning every six months, we should be able to help prevent these issues from developing in the first place!
Maintain Good Oral Hygiene Habits at Home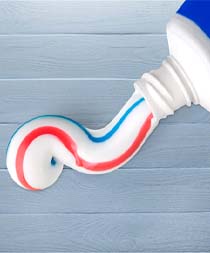 At home, the best way to keep your smile safe and strong is to practice excellent oral hygiene. Studies report that the vast majority of toothaches that send patients to the ER or their emergency dentist are caused by decay that could have easily been prevented. So make sure to brush your teeth for two minutes twice a day with fluoridated toothpaste and a soft-bristled toothbrush, as well as floss daily.
Be Careful With Your Diet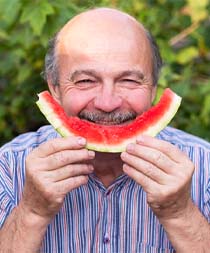 You probably already know that eating too many sugary sweets will lead to cavities and potentially toothaches that require root canal therapy. However, it's also important to limit your carb intake, which fuels cavity-causing bacteria just as quickly as sugar. Additionally, you should be very mindful of what drinks you consume, as sports drinks, energy beverages, soda, and even fruit juice can all severely weaken your enamel. When choosing foods for your daily diet, do your best to eat plenty of foods with calcium, lean protein, and vitamin C.
Wear a Mouthguard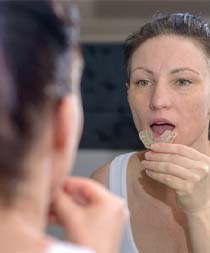 There are two types of mouthguards: athletic sportsguards and nightguards for bruxism. Athletic mouthguards are a key piece of protective equipment that is vital for protecting you from cracking or knocking out a tooth while you're playing your favorite sports. A nightguard for bruxism will help relax your jaw while you sleep and protect your teeth from grinding, which will lower your risk of chipping and weakening your teeth.
Use Tools, Not Teeth to Open Packaging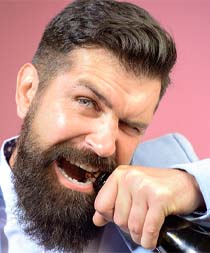 Teeth are strong and reliable, but you should never use them in place of tools! Whether you're tearing open a bag, container, package or envelope, holding your grocery bags or keys, ripping off a price tag or sticker, or trimming your nails, chewing on non-food items will inevitably weaken your teeth and put them at risk of breaking. Always keep the proper tools somewhere easy to reach so you're not tempted to damage your smile for the sake of convenience!
Dental Emergency FAQ's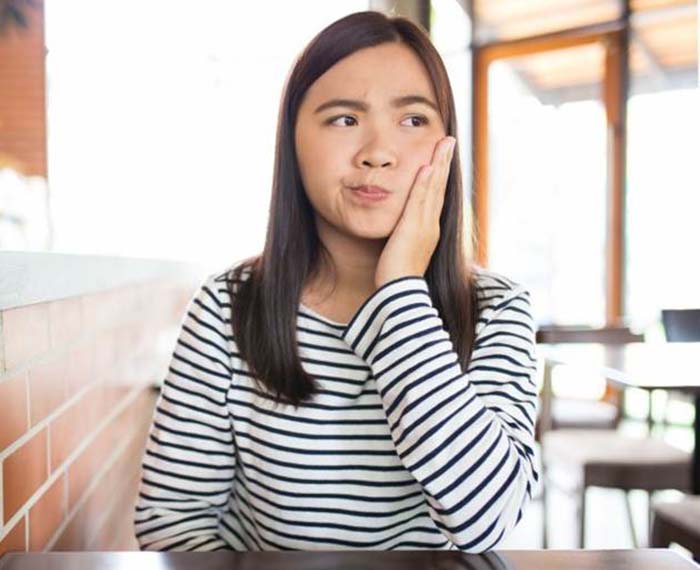 If you're still curious about emergency dentistry, you're in the right place! We want all our patients to have the information they need to have peace of mind when it comes to urgent dental situations. That's why we've included the answers to some of the most frequently asked questions about dental emergencies! Read on to learn more.
When Do I Visit the ER vs the Dentist?
If you're experiencing an emergency that is potentially life-threatening, you should always visit an urgent care facility for immediate medical attention. These emergencies include issues like jaw fractures, difficulty breathing, deep facial cuts, and more. For any other dental problems, it's best to visit our office because we have the proper training and technology to repair your smile. Most ER's will have limited equipment to treat a dental emergency.
Why Does My Tooth Hurt So Much?
If you're going about your day and notice sudden pain, it could be for a number of reasons. At first, try flossing around the area and rinsing your mouth with water. Sometimes, it could be a piece of debris or lingering food that is caught in your smile, causing irritation. However, discomfort and sensitivity can also be a sign of decay, infection, gum disease, and other dental problems. If you have a tooth that hurts, please don't hesitate to contact our office so we can walk you through your next steps and give you relief.
Is There an Alternative to Root Canal Therapy?
Root canal therapy is one of the most important treatments we have to offer because it can effectively save your tooth from extraction and prevent any infection from spreading. That said, before modern dental technology allowed us to perform root canals, the only option for an infected tooth was to extract it. In other words, root canal therapy is our last line of defense when it comes to keeping your natural smile intact! There are some cases where teeth are too damaged, and extractions are necessary, but we won't know until we can examine your mouth first.
How Can I Lower My Risk of a Cracked or Broken Tooth?
While dental emergencies can never be completely prevented, there are some steps you can take to keep your teeth protected from injury. Primarily, wearing a mouthguard during sports can dramatically lower your risk of a cracked or knocked out tooth. However, you should also wear a nightguard if you have bruxism (teeth grinding that usually occurs at night). This issue can weaken your teeth, increasing your risk of cracked or chipped enamel.