Implant Dentures – Gilbert, AZ
Your Complete Smile
Implant dentures in Gilbert are viewed as the gold standard for tooth replacement. At Desert Springs Dental, Dr. Condie ensures all patients who undergo dental implant placement receive exceptional care and service from a local surgeon in the area. Because these prosthetics are designed to offer greater stability, functionality, and longevity as opposed to traditional dentures, you'll be pleased to learn that millions of Americans are already living with dental implants and are enjoying their many benefits. If you're interested in learning more about candidacy for implant dentures, contact our office today.
What Are Implant Dentures?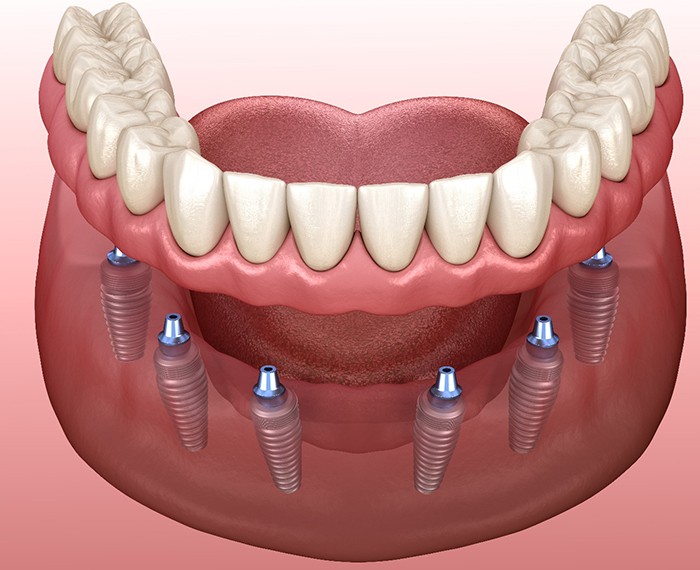 Traditional dentures are no longer the only option for replacing an entire arch of teeth. Implant dentures are a permanent solution to tooth loss. Consisting of small, screw-like posts that mimic the roots of teeth, they fit within the jawbone and fuse over time. Once firmly in place, a customized denture is created and secured to the top.
When meeting with Dr. Condie for your initial consultation, you can expect to go over the two types of dentures you can choose from:
Fixed/Permanent Implant Dentures
If you prefer a fixed denture, also known as a hybrid prosthetic, you'll need adequate jawbone density and between four and six dental implant posts. The denture cannot be removed by yourself. Instead, you'll need a professional who can properly remove it.
Removable Implant Dentures
If you'd rather have a removable denture, also referred to as a "Snap-On denture," your implant dentist in Gilbert only needs to place between two and five implant posts because you do not require as much jawbone density. These prosthetics are held in place using a bar- or ball-retained device and can be easily removed for cleaning.
The Implant Denture Process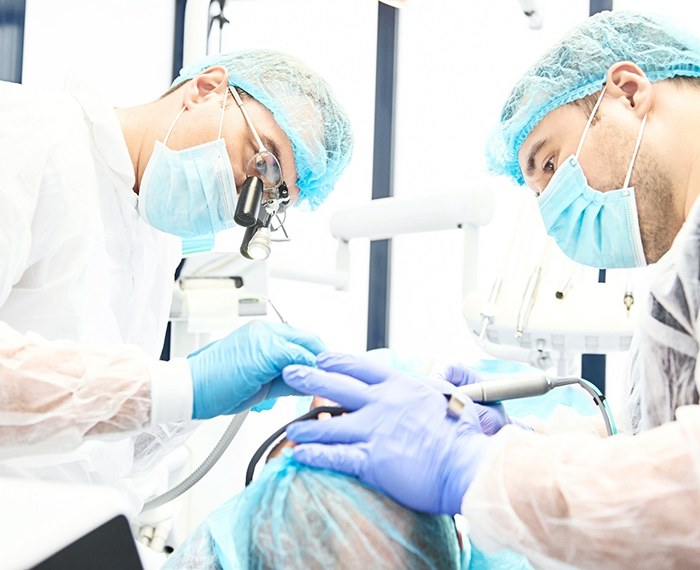 The implant denture process requires adhering to four specific steps to achieve desired results.
Initial Consultation – You'll meet with Dr. Condie to discuss your candidacy as well as if you require preliminary treatments (i.e., bone grafting, periodontal therapy, etc.).
Dental Implant Surgery – She will refer you to an outside specialist who can place your dental implant posts and ensure maximum stability.
Osseointegration/Abutment – You'll return home to spend 3-6 months recovering. During this time, osseointegration will occur that causes the implants and bone to fuse.
Delivery of Final Restoration – Once you're fully healed, you'll return to our dental office to receive your customized denture. Dr. Condie will position it and secure it into place.
Am I a Candidate for Implant Dentures?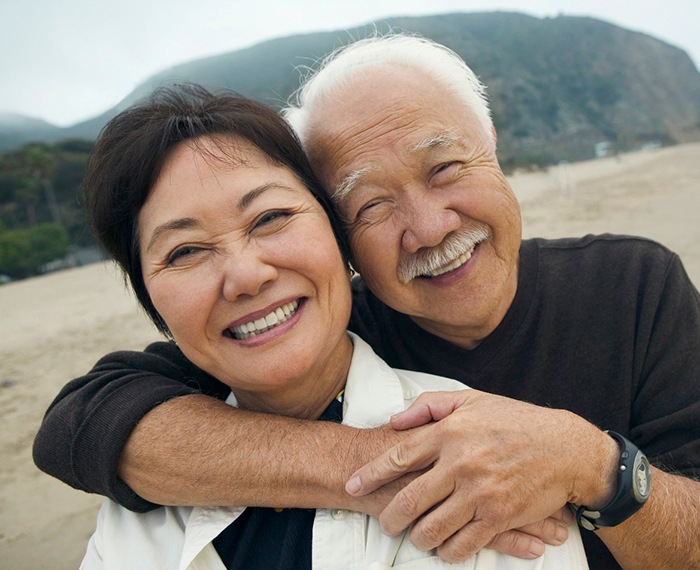 Most adults living with tooth loss are actually considered viable candidates for implant dentures. However, there is one aspect that may keep you from undergoing immediate dental implant surgery. If you lack the necessary jawbone and want a permanent denture, you'll be required to have a bone graft completed. Also, you must be in good general overall health, as certain conditions (i.e., diabetes) can increase your risk for dental implant failure.
Benefits of Combining Dentures & Dental Implants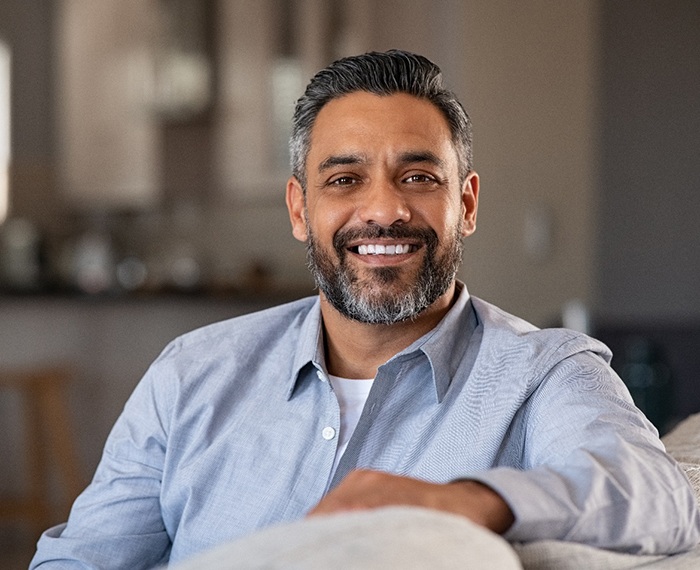 By combining dentures and dental implants in Gilbert, you'll discover there are many unique benefits as opposed to choosing traditional dentures to improve the look and health of your smile. Some of the greatest advantages of implant dentures include:
The ability to eat your favorite foods without worrying about your teeth falling out.
The opportunity to enjoy a healthier, more beautiful smile for 30 years or more.
A quick and easy way to clean your teeth without additional money spent on special products.
A greater bite force and chewing power.
The ability to eat nutrient-rich foods that benefit both your mouth and body.
A more youthful appearance because of how your implants will fill out your facial features.
A more stimulated jawbone that minimizes the risk of facial sagging or collapse.