February 10, 2023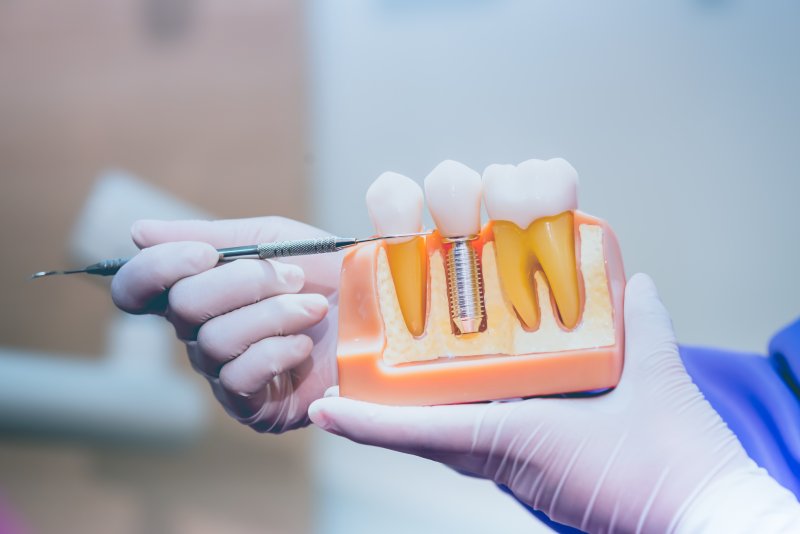 You may want to get dental implants if you suffer from tooth loss. These prosthetic teeth could, after all, fully restore your smile! Still, perhaps you're hesitant due to their cost. Implants' prices sometimes run high, and you may be on a tight budget. The truth, though, is that these restorations are more than worth the expense. In fact, your local dentist is here to prove it. To that end, read on to learn about implants' priceless benefits and their money-saving ability.
Implants Have Priceless Benefits
Implants can get costly, but their priceless benefits justify that reality. Consider, for instance, the perks listed below:
A Beautiful, Lifelike Smile
As restorations, implants give you a grin worthy of Hollywood. Not only are they beautiful, but they're so lifelike that people can't tell them apart from natural teeth.
This blend of form and function comes from implants' materials. Thanks to having a titanium base, they fuse with your jaw and don't slip or fall. Meanwhile, their porcelain surface ensures they blend seamlessly with the surrounding enamel.
Vibrant, Youthful Looks
Cosmetically speaking, implants don't just enhance your smile; they also make your face look younger and fuller.
You see, tooth loss erodes your jaw if left untreated. Without a full mouth of teeth, the jawbone will suffer facial collapse. However, implants halt the erosion by giving your jaw a much-needed stimulus. The result is that your face continues to look firm, vibrant, and youthful.
Improved Eating & Speaking
As you'd expect, eating and speaking without teeth is hard. You need pearly whites to chew, as well as to position your tongue for speech. Losing them thus makes meals and conversations quite challenging.
Fortunately, implants' ability to act like natural teeth solves this issue. Their fusing with your jawbone restores your bite force, allowing you to eat tougher foods. The fusion also means implants won't slip or fall, so you can talk without fear of an awkward incident.
Implants Save You Money
True, implants have a higher upfront cost than other prosthetic teeth. Even so, they're a great investment that pays off in the long run. Namely, they'll save you more money than alternative procedures would.
The reason is due to how implants often last a long time. Their lifespan averages 15-20 years, or even 30 years if the treatment is well-maintained. As a result, they don't require many follow-up visits with costly maintenance fees. In contrast, dentures and bridges only last 7-10 years. Therefore, they'll cost more overall due to needing frequent repairs and such.
As you can see, dental implants really are worth their price. So, remember the features above as you book a treatment with your dental provider.
About the Practice
Desert Springs Dental is based in Gilbert, AZ. Led by Dr. Shandy Condie, our practice provides comprehensive dentistry for kids and adults alike. To that end, we perform high-quality preventive, cosmetic, and restorative treatments, not to mention emergency procedures. Our office is also a certified provider of dental sedation services and Invisalign clear aligners. For more information or to book a visit, you can reach us on our website or by phone at (480)-279-3100.
Comments Off

on Are Dental Implants Worth the Price?
No Comments
No comments yet.
RSS feed for comments on this post.
Sorry, the comment form is closed at this time.