August 9, 2023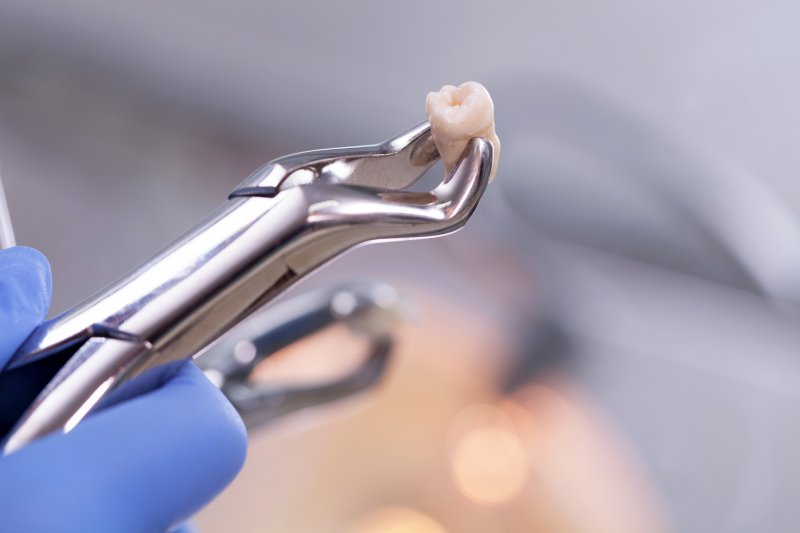 A tooth extraction might sound like more pain than it's worth, especially if you're not already experiencing discomfort. However, getting ahead of further dental trouble can save your future self a lot of grief. Typically, tooth extractions are regarded as a last resort, so if your dentist is recommending one, they may have noticed an underlying issue that can only be resolved by removal. Treating a problem at its source can prevent spreading and worsening, protecting your smile for years to come. Here are 4 reasons you may need an extraction even if your tooth doesn't hurt.
#1. Untreated Tooth Decay
Cavities are holes in the tooth caused by plaque. They are relatively common. When caught early, cavities are easily treatable. Although small cavities aren't too uncomfortable, they can be painful if they're left untreated and reach the nerve of the tooth. Not all severe cavities will require extraction, but if your tooth is beyond repair, your dentist may recommend it as a necessary procedure.
You might think that when a painful tooth suddenly stops hurting, you're home-free, but that's not the case. The sudden relief may indicate the nerve of the tooth is dying. In that case, extraction may be your only option.
#2. Preventive Extractions
If you are immunocompromised, your risk of infection is increased. Your dentist might opt for extraction to remove a decayed tooth to eliminate infection even if it isn't painful.
Even if a tooth isn't currently causing you pain, it might be a problem in the future. This is why dentists typically recommend wisdom teeth removal even before the third molars erupt. Preemptive removal helps you avoid complications such as impaction, infection, and abscess.
#3. Gum Disease
Gum disease has several stages. If left untreated, what might be preventable and even reversible may lead to irreparable damage.
Severe gum disease harms the soft tissue, tooth, and underlying bone of the jaw that supports your teeth. This can cause teeth to loosen or even fall out. Although it might not necessarily be painful, your dentist may feel extraction is necessary because those teeth cannot be saved.
#4. Overcrowding
Some patients are genetically predisposed to overcrowding, whether they don't have room for their wisdom teeth or have a smaller jaw. The more crowded your teeth are, the more uneven your bite is, affecting the aesthetic and health of your smile.
In some cases, teeth must be extracted to prevent overcrowding or for orthodontic treatment. This creates space to straighten the remaining teeth. Typically, orthodontists will recommend removing wisdom teeth or teeth in the back of the mouth. Although it may not be painful, removal could still be necessary to achieve your smile goals.
Even if you're not experiencing tooth pain in the present day, extraction may sometimes protect and preserve the future of your pearly whites. By getting tooth removal sooner rather than later, you can effectively avoid further damage and discomfort.
About the Author
Dr. Shandy Condie of Desert Springs Dental has been providing personalized and quality dental care for over 20 years. For tooth extraction, Dr. Condie offers several methods of sedation and lifelike dental implant tooth replacement. Her team is ready to walk you through every step of the process, from before the procedure to aftercare. If you need a tooth extracted, contact Dr. Condie at her website or by phone at (480) 279-3100.
Comments Off

on 4 Reasons You May Need an Extraction Even if Your Tooth Doesn't Hurt
No Comments
No comments yet.
RSS feed for comments on this post.
Sorry, the comment form is closed at this time.